STORY
District 6 candidates for Board of Regents slated for virtual forum
University community invited to submit questions, join conversation
Candidates for the CU Board of Regents in the 6th Congressional District are slated to present their views in an Oct. 5 virtual forum.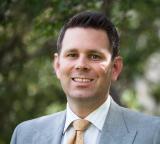 CU faculty, staff, students and the general public are invited to take part in the event, which is presented by the University of Colorado Staff Council, University of Colorado Faculty Council and the CU Anschutz Faculty Assembly.
The 6th Congressional District encompasses a wide swath of the north, east and south Denver area. Republican Richard Murray and Democrat Ilana Spiegel are the major-party candidates vying for the seat being vacated by Republican John Carson, elected in 2014 and not seeking a second term on the board.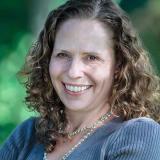 The event is from 3-4:30 p.m. and limited to 3,000 participants; register here to reserve your spot.
To submit a question for the candidates, please fill out this Qualtrics form. Questions are subject to review and will be shared in advance with candidates.