STORY
Distinguished Professors: Meet CU's 12 newly honored faculty members
Outstanding contributions to research, teaching, service earn title
The University of Colorado has added 12 new members to its roster of Distinguished Professors for 2020. The designation is the highest honor awarded to faculty across the CU system's four campuses.
CU Distinguished Professors are tenured faculty members who demonstrate exemplary performance in research or creative work, a record of excellence in classroom teaching and supervision of individual learning, and outstanding service to the profession, the university and its affiliates.
Earlier this year, the systemwide advisory board of Distinguished Professors recommended candidates to President Mark Kennedy, who forwarded the names to the Board of Regents for consideration and approval. The board in November voted to approve the nominees, who will be formally recognized at the regents' Feb. 11, 2021, meeting.
Honorees for 2020 are: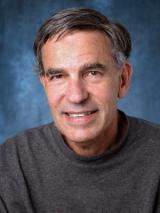 Mark J. Ablowitz, Ph.D., Applied Mathematics, CU Boulder. Applications of Ablowitz's research are formidable ranging from the field of integrable systems and the formation of rogue waves to lasers, as well as atomic Bose-Einstein condensates and plasmas. He works on some of the most foundational questions related to the theoretical under­standing of nonlinear waves, integrable systems and inverse scattering providing new tools to derive solutions to nonlinear partial differential equations. His outstanding contributions have had a profound impact in water waves, nonlinear optics, and numerical and computational methods. Ablowitz is a former Sloan Fellow and Guggenheim Fellow; is an American Math Society Fellow, Society of Industrial and Applied Mathematics Fellow and the Kruskal Prize winner; and is a Professor of Distinction in Arts and Sciences and 2009 Distinguished Lecturer at CU Boulder. He is the author of five books that have rapidly become references in the field. He has been funded continuously by NSF and the Air Force Office of Scientific Research for over 40 years.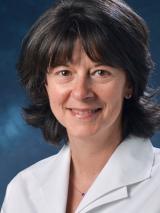 Penina Axelrad, Ph.D., Joseph T. Negler Professor, Smead Aerospace Engineering Sciences, CU Boulder. Axelrad's scholarly work seeks to develop and apply new algorithms to solve practical engineering problems. The domain of most of her work is related to Global Navigation Satellite Systems (GNSS) and more specifically the U.S. Global Positioning System (GPS), with key contributions in the broader fields of orbit determination and space navigation. Beyond her distinguished research activities, Axelrad also is known for excellence in teaching and has established a pedigree of outstanding service to the university. Her efforts over nearly 30 years at CU have not only made the university a unique, strong institution in aerospace and beyond, but also have strengthened the economic competitiveness, national security and quality of life for the nation.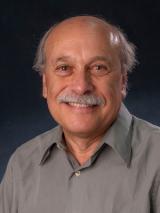 Mitchell C. Begelman, Ph.D., Arts and Sciences Professor of Distinction, Astrophysical and Planetary Sciences, CU Boulder. Begelman has made influential contributions to high-energy theoretical astrophysics. His groundbreaking papers on the origins of extragalactic radio sources, primordial "quasi-stars," and the astrophysics of black holes are seminal contributions to our understanding of and evidence for black holes. His many national awards include a Guggenheim Fellowship, the Helen B. Warner Prize of the American Astronomical Society, an Alfred P. Sloan Foundation Research Fellowship, and a Presidential Young Investigator Award. He was awarded the American Institute of Physics Science Writing Award in 1996 for the book he co-authored with Sir Martin Rees, "Gravity's Fatal Attraction: Black Holes in the Universe"; his second popular book, "Turn Right at Orion: Travels Through the Cosmos," was published in 2006.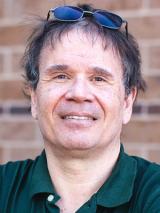 Terrance E. Boult, Ph.D., El Pomar Professor of Innovation and Security, Computer Science, UCCS. Boult's research on biometric security, vision surveillance, and statistical learning is highly prolific and impactful. He has authored more than 300 papers, brought in more than $15 million in external funding to UCCS, and holds 14 patents. His research has transformed open-world recognition and he is known as the pioneer for statistical learning, so much so that his work contributed to a $50 million launch program with the Defense Advanced Research Projects Agency. He is an IEEE Fellow, a world-class recognition bestowed only on the very few. Boult is exceptional as a scholar, mentor and community member. Among the most cited researchers in his field, he is highly sought as a leader and adviser for startup and local industries. Boult also is founder of the highly successful Bachelor of Innovation program at UCCS.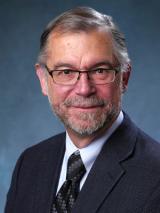 Jeffrey N. Cox, Ph.D., Arts and Sciences Professor of Distinction, English and Humanities, CU Boulder. A professor of English and longtime administrator who has served the university for over 20 years, Cox focuses his creative work on Romanticism, where he has shaped the contemporary direction of the field. He made massive contributions to Romantic-era scholarship and the sociable humanity of British Romantic studies. Cox served CU Boulder as director of the Center for Humanities and the Arts (1998-2006), as Associate Vice Chancellor for Faculty Affairs (2005-19), and as Vice Provost (2013-19). A successful graduate teacher, he has directed the dissertations of some of the best students to pass through Boulder's doctoral program in English, with many of those students placed in tenure-track positions.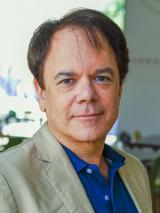 Robert von Dassanowsky, Ph.D., German and Film, UCCS. Founding director of Film Studies at UCCS, Dassanowsky is the leading scholar, and one of the founding visionaries, in Austrian film studies and a leading expert on Austrofascism. He is an award-winning playwright, has written for television, and serves on several festival, editorial and publication boards. An independent film producer, Dassanowsky was elected to the European Academy of Sciences and Arts and serves as a U.S. delegate to the organization. He was named a Fellow of the Royal Historical Society (FRHistS) London, a Fellow of the Royal Society of Arts (FRSA), is a voting member of the European Film Academy (EFA) and has served as president of the Austrian Studies Association (ASA). He is co-founder and faculty adviser of the annual UCCS Student Short Film Festival; he also mentors film student recipients of the UCCS Student/Faculty Research, Creative Works and Community Service Awards, as well as MFA Graduate-bound students.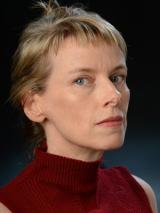 Michelle Ellsworth, MFA, Theater and Dance, CU Boulder. Ellsworth's 15 years of work has positioned her as the leading choreographer at the intersection of science, technology and dance. Ellsworth co-mingles these disciplines to create solutions and/or demonstrations of peculiar geopolitical and personal phenomena. Among Ellsworth's honors are a Guggenheim Fellowship (2016), Doris Duke Impact Award (2015), a NEFA National Dance Project Grant (2014 and 2017), a Creative Capital Fellowship (2013) and a USA Artists Knight Fellowship in Dance (2012). She has received three National Performance Network Creation Fund Commissions (2004, 2007 and 2016). She is consistently mentioned as one of the most impactful faculty and her classes are listed as the ones in which students learned the most. Ellsworth is frequently requested as a thesis adviser for master's in dance, art and film, and doctorates in Intermedia Art, Writing and Performance (IA WP), ATLAS and theater.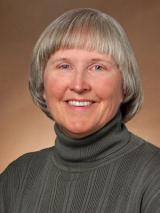 Wendy B. Kohrt, Ph.D., Geriatric Medicine, CU Anschutz. Kohrt is a highly productive and accomplished School of Medicine faculty member with outstanding scientific and professional achievements. In addition to her appointment as professor of medicine, Kohrt is the CWHR Nancy Anschutz Chair in Women's Health Research, associate director of the Center for Women's Health Research, director of research for Geriatric Medicine, and associate director of research for the VA Geriatric, Research, Education and Clinical Center. She is an internationally recognized expert in exercise physiology, women's health, aging and hormone deficiency. She was selected in 2016 to be chair of the executive and steering committees of a $180 million national research consortium, funded by the NIH, investigating the effects of exercise across the age spectrum. As an educator, Kohrt is an inspired mentor to postdoctoral fellows and trainees and a model for her peers.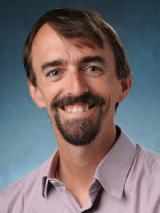 William R. Penuel, Ph.D., Education, CU Boulder. Penuel is a professor of Learning Sciences and Human Development in the School of Education and the Institute of Cognitive Science. Prominent in the field of Learning Sciences and Education more broadly, he has been elected as Fellow of the American Educational Research Association (AERA), Fellow of the International Society for Design and Development in Education, and Fellow of the International Society of the Learning Sciences. He recently was elected to the National Academy of Education, an honor generally reserved for more senior scholars. Penuel's scholarly writing traverses a wide range of audiences and ideas, with two research methodologies that have recently gained prominence – Research-Practice Partnerships and Design-Based Implementation Research – at the center. These approaches to research have been adopted by private foundations and government agencies as a strategy for engaging practitioners and researchers in the design and investigation of research problems that arise from practice.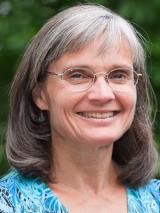 Cora Randall, Ph.D., Atmospheric and Oceanic Studies, CU Boulder. A member of the Laboratory for Atmospheric and Space Physics, Randall is an exceptional researcher working in the dynamics of the middle atmosphere with a long history of scientific accomplishments. She rewrote understanding of stratospheric ozone depletion in the Arctic by showing that the prevailing wisdom around the causes of this decline were not correct, and that another mechanism was actually the underlying cause. Her work has been transformative in improving our understanding of the mechanisms behind ozone loss. Randall is a national leader in space-based monitoring of our planet and a tremendous asset to our university research community. In her teaching and mentoring, she has merged the science of environmental change with the world of policy with her class, Policy Implications of Climate/Critical Issues in Climate and the Environment, and in the process has taken atmospheric science to the broader student body.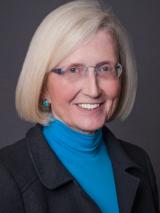 Carol M. Rumack, M.D., Radiology and Pediatrics, CU Anschutz. After a career of over 40 years in the School of Medicine, Rumack continues to exemplify the best of leadership, teaching, mentorship and innovation in education. She is a role model clinician in the Department of Radiology, specializing in pediatric radiology, and internationally recognized as an educator and leader in the field. As the associate dean of the Graduate Medical Education program, she is responsible for the accreditation of approximately 110 training programs and more than 1,200 residents and fellows in what constitutes one of the largest GME programs in the nation. Her pioneering work in neuro-ultrasonography in newborn infants has improved the health of infants and children worldwide. She is the author of the seminal textbook in the field, "Diagnostic Ultrasound," now in its fifth edition. She was honored by the American Association for Women Radiologists in 2006 with the Marie Curie Award.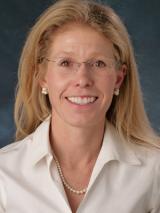 Katharine N. Suding, Ph.D., Ecology and Evolutionary Biology, Institute of Arctic and Alpine Research, CU Boulder. Previously an undergraduate researcher and postdoctoral researcher at CU, Suding became a faculty member in 2013 and assumed the directorship of the NSF-funded Long-Term Ecological Research (LTER) program. Thanks to her participation as a lead scientist, a role she began 20 years ago, the program is now the longest continuously NSF-funded research program at CU. The LTER is a flagship multidisciplinary effort that has contributed to over 1,100 research articles on the climate, biology, geology and ecology of the Front Range, and has provided over $25 million in support to CU environmental research efforts. Her area of expertise includes the science of restoration, community, and ecosystem ecology. The restoration research attempts to apply ecological knowledge in a proactive way by assembling communities requested or needed by society.
With these 12 new designees, CU has recognized 118 Distinguished Professors since the program's establishment in 1977.