STORY
CU University Counsel Padilla named president at Valparaiso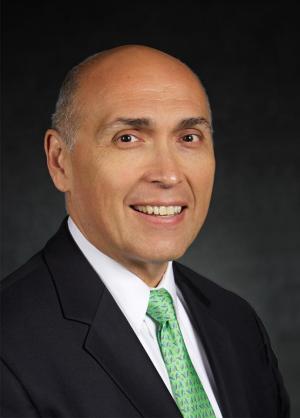 José Padilla, CU's university counsel and secretary to the Board of Regents, will leave the university this month to become president of Valparaiso University in Indiana.
"This is definitely bittersweet for me because the University of Colorado is a great institution with wonderful people, but the opportunity to serve as a university president has been a longtime dream of mine," Padilla said.
He will succeed Mark Heckler, who retired after 12 years as president. Heckler went to Valparaiso after serving as provost at CU Denver.
Padilla will assume his new position Jan. 2. Valparaiso University, located in Valparaiso, Ind., was founded in 1859 and is a selective, independent Lutheran institution with 2,737 undergraduates and 399 graduate students.
"We wish José the best in his new position," said Glen Gallegos, chair of the CU Board of Regents. "He's accomplished some good things in his short time at CU and helped advance the board's priorities."
Padilla was named to his CU position in May after a national search. Managing Associate Counsel Jeremy Hueth has been selected to serve in Padilla's position in the interim. The regents will discuss next steps regarding the position when they meet in early 2021.
CU President Mark Kennedy said he will miss Padilla's counsel and work with the Board of Regents, but understands his decision.
"We obviously would have liked to have Jose's talents for longer than we did, but I know he is passionate about serving as a university president," Kennedy said. "Our loss is Valparaiso's gain."