STORY
CU South Denver offers principal licensure program
Participants will learn best leadership practices for K-12 schools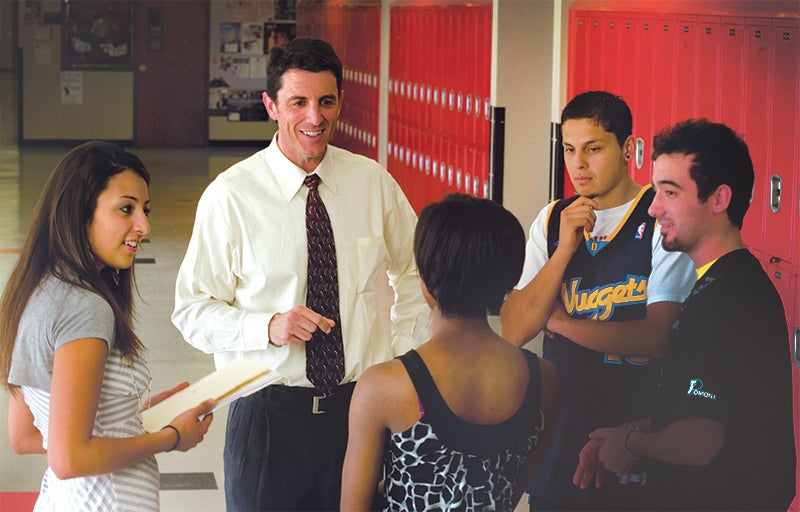 CU South Denver has announced a new Administrative Leadership and Policy Studies program, designed for aspiring principals or teachers interested in becoming outstanding leaders in their schools and districts.
This master's degree and principal licensure pathway places high emphasis on the school turnaround concept. Participants will discover best leadership practices in K-12 schools for:
Nurturing relationships
Setting high expectations
Utilizing pedagogical practices that help diverse, lower-income youth succeed
Rewarding learning opportunities
Encouraging family participation
James Christensen, Ed.D., lead faculty member for the program, says this learning opportunity will "take superheroes in the classroom and prepare them to become transformational leaders of teachers and staff." The CU South Denver cohort principal licensure program embeds all types of schools from turnaround to high-performing systems with course concentration areas aligned to current state and national standards.
The foundation of the school turnaround curriculum is derived from the text "Closing the Achievement Gap," by Belinda Williams. Accompanying literature will include "The Continuing Challenges of Excellence and Equity" by JoAnn B. Manning and John A. Kovach and "Turnaround Teachers and Schools" by Bonnie Benard, and more.
The hands-on, collaborative program combines in-person instruction, online work and integrated clinical experience. Working education professionals complete the licensure requirements in four semesters and then have the opportunity to continue for a graduate degree with just three additional courses.
Participants will learn from instructional teams composed of experienced district leaders, mentors and CU Denver faculty. They also will experience actual work tasks facing today's principals and will explore leadership strategies and personal leadership repertoires that incorporate important theories and real-world contexts.
The School of Education and Human Development at the University of Colorado Denver attracts students who are passionate about careers in teaching and mental health. The school matches their passion with an education that is rooted in diversity, technology, proven approaches and real-world practice. That's why graduates are prepared to make immediate and lifelong impacts on people, communities and the world.
Early registration is encouraged. Application deadline is April 15. Applications are encouraged from individuals who have at least three years of experience as a licensed teacher or special services provider.
This program is delivered by the CU Denver School of Education and Human Development in Lone Tree.
More information: https://southdenver.cu.edu/portfolio/principal-licensure/