STORY
CU's Jefferson Awards honor achievement in academia and beyond
Two faculty members, two students recognized for exemplary service, leadership
Two faculty members and two students from the University of Colorado community have been named recipients of the 2015 Thomas Jefferson Award, among the highest honors given at CU.
The awardees were chosen for embodying and advancing the ideals of Jefferson, the third U.S. president and a Founding Father who greatly influenced American arts, sciences, education and public affairs. The Jefferson Award recognizes CU faculty, staff and students who demonstrate excellence in the performance of regular academic responsibilities while contributing outstanding service to the broader community.
The 2015 honorees are:
Faculty: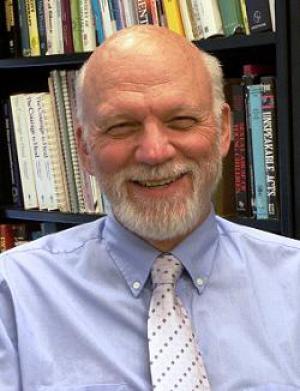 Donald C. Bross, Ph.D., J.D., professor of pediatrics, University of Colorado School of Medicine at the Anschutz Medical Campus. A nationally influential scholar in health care, ethics and the law, he is a faculty member of the Kempe Center for the Prevention and Treatment of Child Abuse and Neglect. His authorship of child protection law is widely regarded, providing models for tools that authorities in many states use in identifying and helping abused children. He teaches medical students, pediatric fellows, child psychiatry fellows, and child welfare and legal professionals active in the Colorado Department of Human Services. He is co-editor-in-chief of a major international journal on child abuse and neglect, and has written dozens of peer-reviewed papers, books and more. He incorporated the National Association of Counsel for Children in 1977, and has continued to support its work in a variety of pro bono roles. He earned his law degree from CU-Boulder.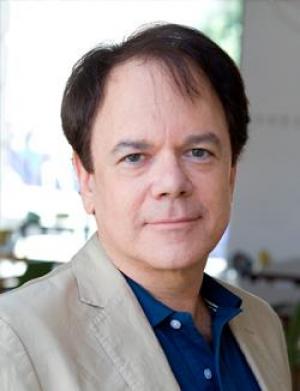 Robert von Dassanowsky, Ph.D., professor of German and film studies, University of Colorado Colorado Springs. An internationally renowned scholar, he is tenured in two departments – Visual and Performing Arts, and Language and Cultures – and has served as chair of both. His research and instruction areas in film, literary and cultural studies cover many aspects of Europe and North America. That work and his experience as an independent film producer have made him a sought-after speaker, consultant and film festival curator. Among those events is the annual UCCS Student Short Film Festival and Awards, which he co-founded and serves as faculty adviser. He has published numerous books, plays, critical articles and reviews, and is a foundation director, delegate of the European Academy, fellow of the Royal History Society and a past Carnegie/CASE U.S. Professor of the Year for Colorado.
Students: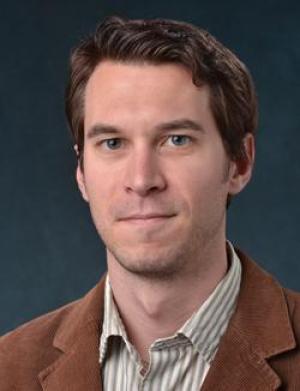 Michael Dominguez, Ph.D. candidate, University of Colorado Boulder. Expected graduation June 2015. A leader in the School of Education as a graduate student, graduate research assistant and instructor, he draws on a variety of disciplines in making literacy education meaningful for young people while engaging them in the community. He is director of a summer program he co-developed – Aquetza: Youth Leadership, Education and Community Empowerment – which teaches heritage and history via literary writing, theater, ethnic studies and critical thinking. The program also establishes a pipeline for an underserved population – Chicano and Latino youth from Colorado – into higher education. He teaches reading and literacy development and supervises student teachers in their field-based work; has been a leader and organizer with a graduate student group, GSCC (Graduate Students of Color Collective); and has served as adviser to the Education Diversity Scholars group.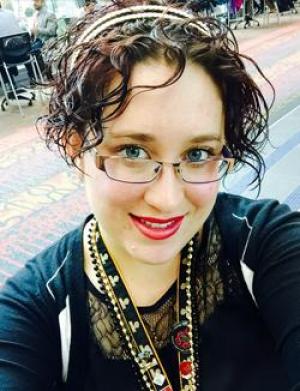 Amber L. Ortiz, Ph.D. candidate, CU Anschutz Medical Campus. Expected graduation 2018. She conducts immunology research with Laurel Lenz, Ph.D., in the CU Anschutz Immunology Graduate Program. A frequent volunteer for events spotlighting STEM (science, technology, engineering and math) fields and higher education, she is a persuasive student recruiter who encourages the pursuit of graduate-level degrees in STEM fields. Having helped many minority students pursue such goals, she launched a student chapter of the Society for the Advancement of Chicanos/Hispanics and Native Americans in Science (SACNAS) at CU Anschutz. She is eager to share her journey from growing up in a small farming community in New Mexico to thriving as a highly successful Ph.D. student. In her free time she also manages artistic pursuits, from creating visual art to playing violin to participating in dance competitions.
A committee of CU faculty, staff and students selects winners. Recipients receive an engraved plaque and a $2,000 honorarium.
The Thomas Jefferson Award was established at the University of Virginia in 1951 by the Robert Earll McConnell Foundation to honor teaching faculty who exemplified the humanistic ideals associated with Jefferson. By 1962, six other institutions – including CU – had established a Jefferson Award. In 1980, the university added a student category; in 1988, the staff category was approved. Funding for the awards is derived from earnings on an endowment provided by the McConnell Foundation and from a bequest by Harrison Blair, a CU alumnus.