STORY
CU names new engagement and outreach leader
University aims to enhance relationships around Colorado
CU is ramping up its efforts to develop deeper connections with communities around Colorado and beyond with a program to foster sustained relationships that will pay dividends in public perceptions of the value of CU and higher education, legislative relations, student recruitment and a better understanding of state needs.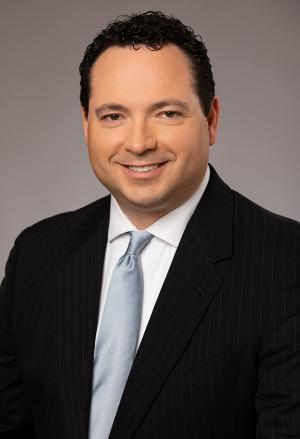 The university took a big step in that direction recently by creating the Office of Engagement and hiring Tony Salazar as assistant vice president for engagement. The office was developed within existing budgets.
Salazar, a Colorado native, will lead systemwide activities around the state and nationally, with a particular emphasis on engagement with diverse communities, said Ken McConnellogue, system vice president for university communication.
"While CU does a lot of engagement and outreach activities around the state, they tend to be program specific," McConnellogue said. "We need a focused effort that ensures we are regular visitors to communities around Colorado, where we can develop ongoing relationships with elected officials, alumni, donors, the K-12 community, and business and community leaders."
Salazar, who will begin Nov. 4, is now chief affiliate officer for the National Education Association Member Benefits Corporation and previously served as executive director of the Colorado Education Association. He is in his second term on the University of Northern Colorado Board of Trustees (a position he will resign). He is also president of the Latin American Educational Foundation Board of Directors.
He has experience as a lobbyist, policy analyst and also served in the budget office at CU in the late 1990s and early 2000s. He earned a bachelor's degree from the University of Denver and is a graduate of the University of Denver Latino Leadership Institute.
"Tony has a great combination of skills, experience and connections that will serve him and the university well," McConnellogue said.
"I'm thrilled to join the team at CU and I look forward to helping to advance this great university," Salazar said. "CU is one of the most important and respected institutions in Colorado, and we need to ensure that people around our state know what we contribute, what we have to offer and how we serve Coloradans."
The idea for the program emerged from the Board of Regents summer retreat in July, when the board, CU President Mark Kennedy, chancellors and the executive staff discussed the importance of a concerted effort. The board made outreach a priority for Kennedy, and his executive staff brought forward a recommendation to restructure some current operations and create an Office of Engagement.
Targeted outcomes include consistent, sustained relationships around Colorado and beyond (particularly with diverse communities), improved perceptions of the value and affordability of higher education, enhanced student recruitment, stronger legislative relations and a better understanding of state needs. The Office of Engagement will coordinate efforts with campuses and with other units in system administration.
Kennedy supported adding an Office of Engagement but directed that any new staff come within existing budgets. To accomplish that, some of the activities in the offices of University Relations and Government Relations were restructured and positions were eliminated in each operation. The CU Advocates program moved to Government Relations and will have a more grassroots legislative focus.
CU must do a better job connecting with people across Colorado, said Regent Sue Sharkey, who has long advocated increased outreach.
"The University of Colorado matters to everyone in the state, and everyone in the state matters to the university," Sharkey said. "CU plays a vital role in the state by educating students, with our economic impact, through sharing our research expertise, and with service.
"It's important that we connect with all of Colorado and find out how we meet our mission. It's getting a message out of, 'what we are doing and what else can we be doing,'" she said.
Sharkey, who represents the sprawling 4th Congressional District that includes the Eastern Plains, said it's important for CU to connect with rural areas of the state in addition to the Front Range. She also said the university can create deeper connections with military bases and personnel for partnerships and educational opportunities.
The Office of Engagement will also be responsible for establishing a lecture series out of the Office of the President that blends CU faculty with high-profile speakers from around the country. It is expected to begin in the spring.