STORY
CU celebrates National Payroll Week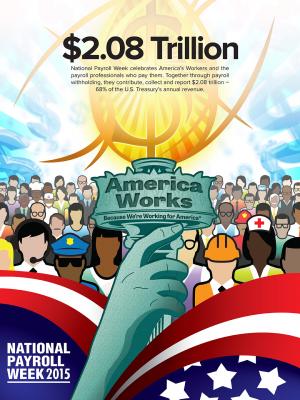 Paying 30,000 people is a lot of work. It's just another day in the office for us.
Every payday, thousands of CU employees look to their bank accounts, expecting their paycheck to automatically be deposited. That can only happen with the dedication of our payroll professionals. During the week of Sept. 7-11, we celebrate National Payroll Week to acknowledge all the hard work of our payroll team.
Serving the third-largest employer in the state, the University of Colorado payroll team is responsible for ensuring thousands of employees get paid. To do this, the payroll team processed 121 payrolls in 2014. This includes payrolls for monthly, bi-weekly and off-cycle pay.
Those payrolls ensured nearly 35,000 employees were paid each month with an annual total of $1.6 billion in wages universitywide.
In addition to making sure employees get paid, CU's payroll team answers employee questions on taxes, paycheck interpretation and withholdings. In the past year, Payroll Administration received 24,668 inbound phone calls.
This week, we recognize a job well done to the thousands of payroll professionals nationwide. Find out more at www.nationalpayrollweek.com.