STORY
CU Careers a powerful new solution for recruiting, hiring
HCM Community invited to learn about process upgrades at workshop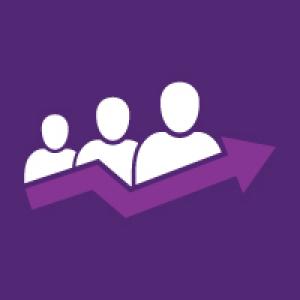 As the University of Colorado gets ready to reinvent the way it recruits and manages talent, Employee Services has invited HCM Community members to a preview of new tools and software.
Part of the two-year Elevate project, CU will replace the career site Jobs at CU with CU Careers. This powerful new tool will provide a streamlined, intuitive hiring experience for managers, HR professionals and prospective employees alike.
Professionals who use this software – known as the HCM Community (formerly business partners) – will get a first glimpse of the new software at CU Careers Campus Workshops Aug. 5-18. Workshops will have morning and afternoon sessions available on each campus and a morning session at the CU system offices. Learn how to register below.
Part lecture and part live demonstration, the training will cover changes to current workflows and preview advanced functionalities of the system. The CU Careers Workshop marks the halfway point in HCM training ahead of rollout, slated for early November.
Why CU Careers?
Elevate project leaders say updating to a modern, more user-friendly recruiting and hiring system will help CU continue to attract top talent.
CU Careers will vastly improve the hiring process for prospective employees. A helpful dashboard interface will highlight important steps and actions required for the application process. Status bars will let candidates easily track their progress as they move through the system.
Moreover, the new system will allow hires to sign offer letters electronically instead of physically printing, signing and scanning the document. Additionally, confidential letters of recommendation can be collected for specific candidates to a posting.
These services will make a big impact in speeding up the hiring process, while enhancing data accuracy and quality, project leaders say.
HCM Community members will see some major improvements. CU Careers will "talk" more effectively with HCM, meaning much of the employee data will be automatically populated into HCM pages. This cuts back on tedious data entry.
HR professionals will be able to quickly view resumes and cover letters in preview windows, and even schedule interviews directly into hiring managers' Outlook inboxes.
Employee Services representatives emphasize that these are just a few examples of the advanced tools and widgets available. Read about the top 10 features of the Taleo software in this HCM Community blog post.
Elevate project leaders understand learning is never easy, but hope the CU Careers Workshop will pique the interest of HCM Community members. With new functionalities, streamlined workflows and an improved user interface, CU Careers will elevate hiring efforts to the next level.
What's next?
The workshop series will cover just about every part of HCM, helping department users retool their skillset for a modern, more agile system.
Following the CU Careers workshop, training sessions will dive into executing specific tasks, such as paying employees, performing HCM transactions and running reports. HCM Community professionals also will have the opportunity to practice using the system at Structure and Open computer lab sessions in the fall.
At the end of the training phase, HCM Community members can take a cumulative assessment to identify areas where they excel and where they can improve.
Employee Services says spots are filling quickly and recommends registering for workshops as soon as possible. For a full calendar of trainings, visit www.cu.edu/elevate/hcm-training.
How to register for HCM Trainings
Log in to your my.cu.edu portal
On the right-hand menu, click Training
Click Start SkillSoft and enter your login information if prompted
Click Catalog
Click CU Instructor-Led Training (the second folder in the list)
Click Elevate: HCM Campus Workshops
There are six training topics. Click on the topic you'd like to attend.
This will take you to a course description. Click on the small calendar icon in the left corner of the window, directly below the gold banner with the training topic. This icon will open a table that displays the dates, times, and location of the trainings.
Once you've found a training that works for your schedule, click Enroll on the furthest column to the right. You'll be emailed an enrollment confirmation, which you can link to your Outlook calendar.