STORY
For classified staff: Nominations requested for State Personnel Board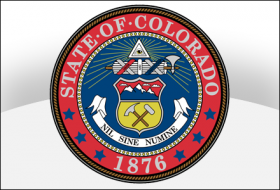 A resignation on the State Personnel Board will leave a vacancy, meaning classified staff at CU are eligible to submit nominating petitions for a new member to fill the seat.
Rich Djokic's term as a member of the State Personnel Board expires in 2016, but he is resigning his elected position as a board member effective June 30.
Nominating petitions to fill the final three years of Djokic's term are due July 8, 2013, for the State Personnel Board election scheduled on July 22, 2013.  The term of the newly elected member will be three years and will commence retroactively on July 1, 2013.  The five-member board's duties include resolving appeals arising in the state personnel system, adopting rules, considering petitions for hearing and declaratory orders, and participating in the development of personnel policy for the state.  Elected members serve three-year terms and may succeed themselves in office.
All board members must be qualified state electors in the state of Colorado.  A board member may not be an officer or employee of the state or of any employee organization.  The board regularly meets on the third Tuesday of every month for an average of two hours, in Denver, and board members are expected to review the decisions and briefs filed by parties on appeals to the board.
Nominating petitions and the required supporting documentation may be obtained in one of two ways: either by appearing at the board's office at 633  17th St., Suite 1320, Denver 80202, between 8 a.m. and 5 p.m. or by visiting the board's website at http://www.colorado.gov/spb.
The board's phone number is 303-866-3300; the fax number is 303-866-5038.  Nominating petitions require supporting signatures of 100 certified state employees. Signatures will be verified by board staff.
Nominating petitions must be received in the state personnel board office on or before the close of business July 8.