STORY
Chavez to lead community engagement initiatives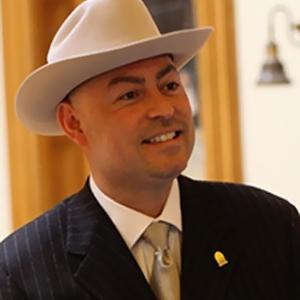 The University of Colorado announced June 16 that Nolbert Chavez is joining the CU system as associate vice president of community engagement.
In this newly created role, Chavez will work to expand CU's outreach and engagement with diverse communities across Colorado. He will split his time between the CU system and University of Colorado Denver, where he serves as chief of external initiatives. He began his new role June 14.
"I am looking forward to showcasing CU's outreach efforts and building on our successes," Chavez said. In particular, he aims "to connect the University of Colorado to diverse communities throughout the state in a meaningful way."
Before joining CU, Chavez was a principal in the Capitol Success Group for 13 years, providing government affairs and strategic consulting services to corporate, governmental and nonprofit clients.
Chavez holds a master's degree in political science with an emphasis in politics and public policy from the University of Colorado Denver.
"We are very excited to bring Nolbert Chavez to the CU system to lead our community outreach to diverse communities across Colorado," said Kathy Nesbitt, vice president of employee and information services at CU. "Nolbert has an accomplished track record of public and community service, which will serve him well in this role."
Chavez served four terms in the Colorado House of Representatives. One of his primary interests was higher education, ultimately passing legislation that created independent governing boards for all state colleges.
His community service includes a mayoral appointment to the Judicial Discipline Commission and a federal appointment to the American Latino Heritage Fund of the National Parks Foundation.