STORY
Campus exposure a positive influence on middle school students
Health, wellness careers focus of recent CU outreach collaboration
Learning the art of suturing using pigs' feet elicited "ooohs" and some "eeews" from Skinner Middle School students participating in a program on the CU Anschutz Medical Campus designed to give the youngsters a taste of the college experience and a look at career opportunities.
Daniella Couture, 11, was one student who was eager to pick up needle and thread. It was her favorite part of the camp hosted by the Office of Inclusion and Outreach at Anschutz. "I love the doctor-nursing careers. I would love to do this every day so I could help people," she said.
The Health Careers and Research Summer Academic Focused Education (SAFE) program is a collaboration between Skinner and Front Range colleges that allows select students to visit five different campuses for weeklong camps. At each campus, they explore a variety of careers, from jobs in business at CU-Boulder to veterinary medicine at Colorado State University. The July 21-25 week at Anschutz, where students learned about health and wellness, was the final stop of this summer's program.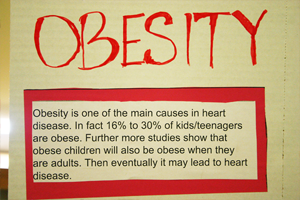 Along with attending the suturing class, the 30 students spent an afternoon working in the garden at Skinner in northwest Denver.  A speaker also discussed food deserts – places in the community where fresh fruit and vegetables aren't available. Throughout the week, students paired into groups and researched health topics and made posters, which they presented to family and guests prior to a luncheon on the last day of the camp.
This is the third summer that Anschutz has hosted the camp, which has a big influence on the students, said Dominic Martinez, senior director, Office of Inclusion and Outreach at Anschutz.
"It gives them the opportunity to explore career options they may not have thought about before," Martinez said. "They may not be aware of the careers in chemistry or bio-engineering or research."
Vacation "classes" also help students maintain their learning abilities, he said.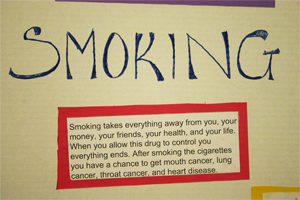 This year, Anschutz partnered with CU-Boulder and brought in seven undergraduate students to act as peer mentors to the middle school students. The peer mentors directed group activities and answered questions about college life and academics.
"There aren't a lot of programs that reach out to middle-schoolers, and under-represented populations don't get a lot of exposure to the career options that are available if they work hard," said Veronica Williams, a junior at CU-Boulder majoring in molecular, cellular and developmental biology. "The experience working with kids was great, especially getting to know different personalities and learning how to motivate the students."
SAFE, along with a companion Skinner program, College 4 Y.O.U., which began six years ago and allows students to visit campuses on certain Saturdays during the year, have had success in pushing students toward higher education.
"About 90 percent of the students that go to Skinner go on to high school at North, and we've heard from the principal there that most of the students she recognizes from SAFE are either in Honors or AP classes," said Ron Gallegos, a volunteer at Skinner who helped put the program together. Gallegos retired from CU where he developed K-12/university collaborations. "There's a lot of research that shows if a student sets foot on a college campus, the likelihood of them going to college increases tremendously. And that's the intent of these programs."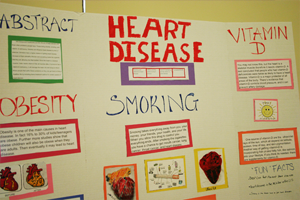 Martinez, whose dissertation focused on the programs, says anecdotal evidence shows the participants benefit in many ways. Parents who participated in previous focus groups found their children experienced attitude and behavioral changes after participating in the program. Many said their children had more confidence, especially when speaking in front of groups, and were more positive about school and life. And students said they were motivated to get good grades and were inspired by the peer mentors.
Savannah Lopez will be in seventh grade at Skinner this fall, and "worked really hard" during the camp, said her mom, Kim. "The program has been good for Savannah. She loves science but she's a very good artist, too. Everything the program offers is amazing – and it's inexpensive."
The students pay $20 for each week of the program; grants and the universities provide the funding for summer camps.