SPOTLIGHT
Taking a deep dive into extreme sports medicine
CU-led conference gathers experts in mental, physical aspects of adventure-seeking athletes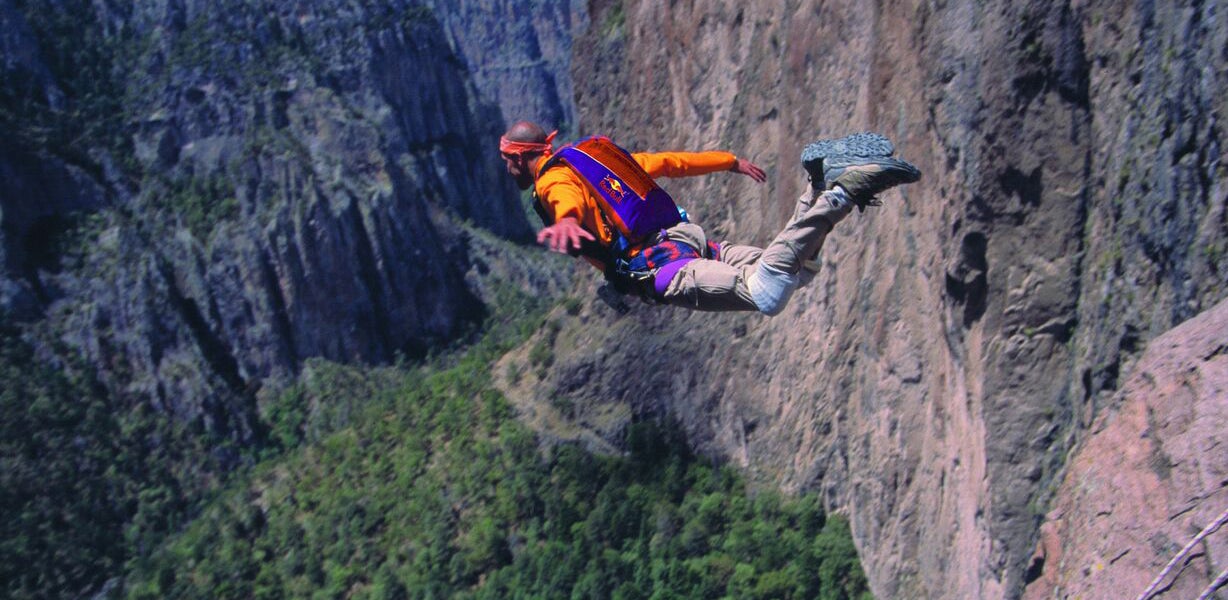 Extreme sports athletes are unique among competitors, not only in the adventures they pursue but in how clinicians must treat their injuries and healing regimes.
The Third International Extreme Sports Medicine Congress – a gathering of experts from around the world who will share their insights on these topics and others – will be June 1-2 at the St. Julien Hotel and Spa in Boulder. For more information about the event, presented by the University of Colorado School of Medicine Department of Orthopedics, Division of Sports Medicine, and sponsored by the school's Office of Continuing Medical Education, click here.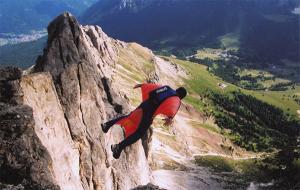 "We bring together many different types of brains, different types of subspecialties and different types of people – all of them concentrated around the adventure and extreme sports fields and the people sitting at the center – meaning the athletes," said Omer Mei-Dan, an orthopedic surgeon who founded the conference in 2014.
Mei-Dan is himself an extreme sports aficionado. You might find him backcountry skiing, ice climbing, whitewater kayaking, rock climbing and mountaineering. Perhaps he is most well-known as a BASE jumper who, at one time, was sponsored by Red Bull. BASE jumpers essentially free-fall from a stable platform – a relatively low-altitude building or cliffside, for instance – and have only seconds to activate their parachutes. He also served as a stunt man in several commercials and helped develop wingsuits, which increase lift during a fall.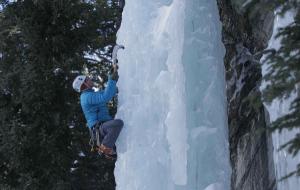 He will discuss several topics – including BASE jumping concerns -- at the conference, which is organized so that each speaker addresses a subject in a few minutes.
"A lot of people will come to the table and share their experiences. One of the reasons we're going for a very fast pace is because we want to expose everybody to many different topics with different people and we want to leave time for discussion," Mei Dan said. "I think you should be able to cover a topic well and give the audience the message within seven to 10 minutes."
Topics covered at the conference will include:
Psychiatrists talking about the mental aspects and characteristics of extreme sports athletes,
Orthopedic surgeons talking about extreme sports injuries,
Exercise physiologists talking about the way athletes' bodies change and the hormonal changes that occur within the body during these sporting activities,
Endocrinologists talking about stress hormones and how they affect athlete injures or affect mental performance,
Physicians talking about the first types of treatments and care needed for these types of injuries, and
Environmental aspects of extreme sports, including sun exposure or air or water contamination.
As adventure sports have become more popular, participant injuries also have increased.
"It's a numbers game," Mei-Dan said. "We do have more injuries and fatalities and that is why we came up with this conference. We feel that many regular physicians, or those that treat athletes in common sports like football or basketball or track and field, don't always understand how extreme sports athletes think, the way they are wired, the way they react, and the way they have to be treated, and how you help them go back to what they want to do safely."
More people are interested in extreme sports, in part, because of media exposure through television, YouTube or Facebook, he said.
"That's contrary to back in the day where you would go and ice climb somewhere or BASE jump and no one would see it and so no one would be inspired by your performance," he said. "Now it is all out there and that pushes a lot of young athletes and inspires people to try it themselves, hopefully in the right way."
For that reason, the role of the media also will be discussed at the conference. When cameras are around, Mei-Dan said, athletes push themselves to the edge and show off, especially if financial gain is involved because of sponsors.
"When you see these amazing performances by extreme sport athletes, you only see the success," he said. "The crowd at home needs to appreciate the fact that the athlete has probably tried that trick 100 times and fell on his head or injured himself before he actually completed it in a most beautiful way."
The symposium is directed toward specialists and professionals who care for extreme sports athletes as well as anyone interested in learning more about extreme sports. The conference also will offer participants guided activities, including rock climbing, mountain biking, hiking and trail running.