SPOTLIGHT
Q&A: Callie Rennison
'Accidental Ph.D.' teaches real-world impact of data analysis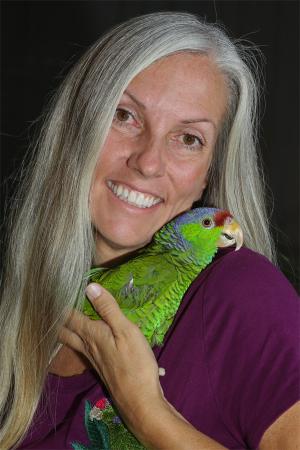 Callie Rennison hasn't exactly lived by the numbers, but she's passionate about finding the truth behind them.
Rennison is a professor, associate dean of faculty affairs, and director of the Master of Criminal Justice (MCJ) program in the CU Denver School of Public Affairs. Her research has examined violence against women and minority groups and how victims interact with the criminal justice system.
She earned degrees in psychology, sociology and political science and worked for the U.S. Department of Justice's Bureau of Justice Statistics before settling into academia. She passes on her love of data to students through courses that focus on research methodology, statistics and criminal justice.
"I've been lucky to get to research so many things that interest me," she said. And it has changed lives. Her work on violence against women has informed policies and educational efforts in the nation designed to minimize violence against women. "I hope that my more recent work on violence against all college students is also helping to focus the discussion to assist those who need the help the most."
She hopes to expand her work to bring more attention to victimized groups and foster understanding of ways to minimize violence. She also is focusing on another area in criminal justice – police impersonation.
1. How did you come to be at CU?
I was living in a different city and was a faculty member at another university. I worked with amazing people, but the city was a poor fit for me. I decided that from then on, I would live where I wanted, and figure out work from there. I had worked my way through my university education, and I knew I could work my way through what would surely be life without academia. I quit my tenure-track position in a top-ranked department; I sold my house (for a profit right before the housing market collapse); I gave away most of my belongings to some really lucky graduate students; and I moved to Boulder where I had friends. I had no job on the horizon. I had met a man during this period and decided we would have some great adventures and that I would figure it out from there.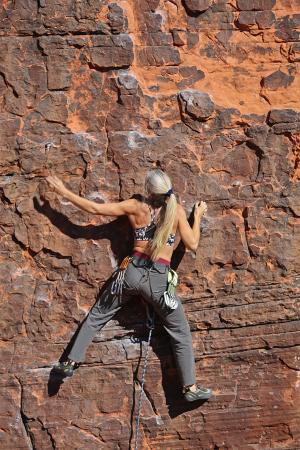 Eventually, I applied for a position at CU Denver in the School of Public Affairs and ended up on the faculty. Ultimately, I married that man, Dave. At the time, I was 100 percent at peace and never doubted any of my decisions. In hindsight, I can't believe how daring it was! I view it as a lesson to not be afraid to charge ahead into the unknown. There is no telling what great things are out there.
2. How did you choose this career path?
I stumbled into this career path. I left high school early because I could not stand the coddling. One thing led to another, and I ended up with a B.S., two master's degrees and a Ph.D. I call myself the "Accidental Ph.D." for that reason.
I started taking college classes at the Houston Community College to learn things I didn't get in high school. In high school, I was not allowed to take geometry as it was a "boys" class. Rather, I was forced to take home economics. At the community college, I took many math classes and learned I had an affinity for math. (I especially loved calculus.)
At some point, I realized I needed to go to the University of Houston where I could pursue an undergraduate degree. I ended up choosing the psychology degree because it was the degree I was closest to getting when the university kept demanding that I declare a major. While I earned the B.S. in psych, my heart was all about sociology. I was first exposed to statistics and research methodology – the two things I love teaching most even today – in sociology classes.
A major turning point that led me in that direction was a simple question from a professor. As I neared the completion of my B.S. degree, he asked, "What are you going to do with your degree?" His suggestion that I go to graduate school opened my mind. This moment was life-changing for me, and I use it to guide how I interact with my undergraduates even today. I want them to know that graduate school is an option and that they can do it just like I did.
The University of Houston's Sociology Department offers a terminal master's degree. Before I completed my thesis, I found myself down the hallway taking all the statistics/methods courses in the Political Science Department. I applied there, got in, and completed my Ph.D. focused on the effect of voter turnout on presidential election outcomes.
When I completed my degree, I decided I wanted to go somewhere other than academia. I ended up working at the Department of Justice for five years in Washington, D.C. The allure and glamour (ha!ha!) of academia was too strong, and I eventually took an academic position in the Midwest.
3. How did you become interested in violence against certain groups of people and why is this data so important?
You will notice a pattern. I stumbled into my work on violence. I applied for the position at the Department of Justice because it would be working with a huge data set and required methods, statistics and writing skills. These data focused on victimization and I knew nothing of it before I got the job. Working with the data, I started answering basic questions that I thought the public and other interested parties would want to know. In doing that, I started focusing on violence against women, and other groups such as Latinos, American Indians and the young. I also developed a strong affinity to understanding differences in groups' willingness to report victimization to the police.
The data are incredibly important, especially when it comes to violence. Most people get their understanding of victimization from the media and come to believe pretty much the exact opposite of the reality. Few people recognize that males are victimized more than females. That when females are violently victimized, it is mostly by people they know (not that stranger in the bushes). People tend to mistakenly think that the elderly are victimized more than the young, and that income is unrelated to victimization risk. Without data, without out a careful study of violence, we would be using our resources protecting groups that are victimized less, and ignoring those who need the most assistance.
4. The Master of Criminal Justice program is helping students acquire skills needed for data analysis and interpretation. Why are these skills so prized and why aren't more folks with these skills out there?
Analyst skills are vital to objectively and properly study and answer important policy questions that will make a real difference in society. I think more people do not choose to focus on these skills because they think it's too boring or too difficult. Neither is the case, and I'm happy to say that when I teach these courses, my students see how fun analysis is, how important it is, and how it can lead to a career making a difference in the real world. On top of good analyst skills, one must also be a good writer. This means being able to write about findings in a way that non-statistics-oriented people can understand. I emphasize this in my statistics and methods courses because the combination of stats/methods and writing is the key to getting hired and getting a great career going.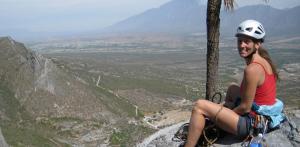 We pride ourselves in having a rigorous program that offers students applied skills they can use to begin or advance their career. This means writing skills, critical thinking skills and research skills. Even if a student does not go on to conduct research, they will be consumers of research (and information in general) and we want them to be able to critically assess that information. Many students do go on to conduct research and when they leave our program, they have skills needed to (for example) create and field a quality survey. We focus on methods and statistics in our program – in a very applied sense. Students learn that statistics are nothing to be afraid of, and something they can understand and do. In fact, most learn that they enjoy statistics! This in particular makes me very happy. We as a faculty also work hard to connect our students with agencies, nonprofits and other groups in the community where they can make a difference. I firmly believe that the skills we offer to students set them apart from others.
5. What has your research on police impersonation uncovered?
A police officer in one of my intro classes talked about how to recognize a police officer, and that made me think more about police impersonation. It's tied to the legitimacy of police because if people don't believe that someone pulling them over is not a police officer, then it creates a lot of problems.
I started digging into the literature and couldn't find anything. I went to Mary Dodge, a colleague of mine, and asked her to join me in the research. We contacted police departments across the country and several were generous enough to give us case files on impersonation. One large city police department we connected with believed that as many as one-third of their police complaints are due to impersonators.
I thought impersonators would be the wanna-be cops, or people focused on sexual assault or robbery. But the first case I looked at was a female impersonator. Our research appeared in a journal in 2012, and just this month, we were asked to write chapters in an upcoming book.
One of the biggest surprises that came out of our work was that impersonators appeared to focus on Latino victims because they are the people who have less of a likelihood to report the incident to police. That's right up my alley with my other work and is an area of research I want to expand.
It was really fun work and completely different from what I usually do and added to the literature in an important way. And at this point, people who are interested in police impersonation have only one place in the country to turn to, and that is here at CU Denver.
6. Away from the university and data, what types of activities do you enjoy?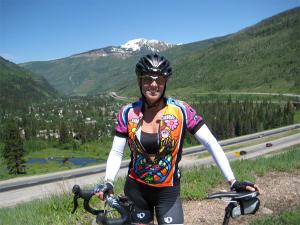 This is why I wish we had 48-hour days. Things I like to do in no order are:
Parrots and birds! My husband and I are avid birders and travel to see them. I am a watcher and he takes incredible photos of them – hanging-in-gallery-worthy photos. I have always loved birds and had them in my life since I was born. I am mom to several Lilac Crowned Amazon parrots – six of whom live with us. My oldest, Henri, turns 37 in January. Yes, I've had him his whole life! Through the years, he and his mate, Lilac, who passed away about a decade ago, had 10 babies that I helped raise. The five other parrots that live with us are his offspring: Grace, Gabbie, Clover, Dayle and Dewey. Dayle is a special needs bird who broke his back as a baby. He's now 20 and thriving. I love these birds more than words can describe.
Rock climbing. I've been a climber for almost 20 years and have climbed in Canada, the United States and Mexico. In fact, it was while climbing in Joshua Tree, California, that I met Dave. We have been married six years. I love climbing for the puzzle-solving element, the fitness, and the fact that it takes me to beautiful places (where there are often birds!). It is not about the adrenaline as some incorrectly assume. If adrenaline is involved, something has gone wrong!
Road Riding. Since moving to Colorado in 2008, I've been a regular road rider (in warm weather). I love doing multi-day road tours through the mountains each year. Mountain passes are my favorite rides. My hope is to get to Italy for some riding this year.
7. Do you have an item or artifact in your office that holds special meaning for you? If so, what is it and what is the story behind it?
I don't think I can point to any one item. My office is loaded with all sorts of wall hangings, stuffed animals and bobbles. Each has deep meaning, and most are gifts from students. I never expect gifts, and I am really touched when I get them. The most recent gift came from a fall 2015 MCJ student who got me a graduation sash and had all members of her family thank me in writing on it (Thanks Tamara!).
The thing that means the most is the photo of Ferne, who was my first baby parrot. He died unexpectedly on New Year's Eve in 2011 when he was 17 years old. I still cry about that loss – no recovery for this big of a loss. I still have the egg shell from where he hatched.