SPOTLIGHT
Pre-orientation program builds bridge to student success
School of Dental Medicine summer project aims to increase diversity, improve retention

Understanding that happy students are successful students, a summer program for those who have been accepted into the School of Dental Medicine at CU Anschutz is working to increase the chances of both.
The three-week, boot camp-style project is titled the Summer PONTIC (Pre-Orientation Networking Teaching Immersion Curriculum) Program. This pre-matriculation program is aimed at increasing diversity and improving retention and was introduced in the summer of 2017.
The program recently received a CU system Diversity and Excellence Grant to repeat and enhance the program during this summer's session in July.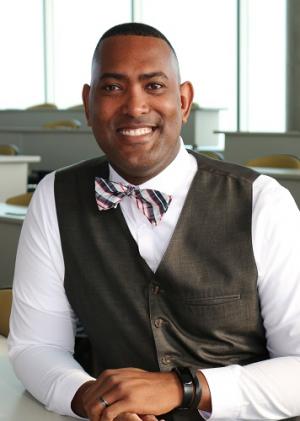 "I've graduated from several places and some of them were downright brutal – you just had to survive," said Peter Corridon, clinical instructor, Department of Craniofacial Biology, who directs the program. "We are trying to make it an environment where (students) are happy to be here and happy to learn."
Students accepted into the school come from various academic backgrounds – everything from fine arts to biology – and various social backgrounds. Corridon said the program helps everyone "start off on a more even keel."
The voluntary program focuses on optimizing study skills, team-building and exposure to clinical activities. It also pairs incoming students with those in upper classes who introduce them to the campus and the school.
As the school year progresses, the upper-level students will mentor and tutor the entering class. Such pairings also help the second- and third-year students hone their teaching skills.
"They also keep getting to see us, the professors. They've met me from the beginning, and that relationship keeps going," said Corridon, joking that "they always are with me, in the good times and in the bad times, even if they get tired of me."
During the program, students receive a review of basic sciences and an introduction to clinical sciences that will be integral to the first-year core curriculum. Topics include basics of genetics, immunology, microbiology, anatomy and physiology, tooth identification, and drilling and waxing techniques.
To help the incoming students adjust to their new educational environment, the program offers advice on study habits, for instance. Work sessions also introduce advanced training options, including oral and maxillofacial surgery and periodontics.
Program events include those that extend to the community where the students participate in volunteer activities. Last summer, the group of 22 students who joined the program spent two days working with Habitat for Humanity.
"This volunteer experience is focused on team building and enhancing/awakening our students' interest for service," Corridon said.
Along with facilitating student transition and matriculation, the program helps build an empathetic practitioner community that reflects the patient community.
The dental school, Corridon said, is committed to ensuring each class of about 80 entrants graduates on time. One long-term goal of the program is to support student retention and matriculation.
"The school gets massive credit for standing behind this program," Corridon said. "We want to be seen as a place that really cares for our students."