SPOTLIGHT
James, McNulty to join Board of Regents; Montera returning
VanDriel, Ortega vying for District 8 seat
As votes across Colorado continued to be tallied on Wednesday, three seats on the Board of Regents had been determined, with a fourth too close to call.
Candidates Wanda L. James and Frank McNulty were elected to six-year terms in Districts 1 and 4, respectively, while sitting Regent Ken Montera was the victor in District 5.
The race in the state's newest congressional district, District 8, was too close to call as of noon Wednesday, when Mark VanDriel held a lead over Yolanda Ortega.
Two incumbents chose not to seek re-election in 2022: Regent John "Jack" Kroll, D-Denver, representing the 1st Congressional District; and Regent Heidi Ganahl, R-Lone Tree, serving in a statewide at-large seat that now is assigned to the new 8th Congressional District. Regent Sue Sharkey, R-Castle Rock, has represented the 4th Congressional District since 2011 and is term limited.
James, D-Denver, became a first-generation student and Naval ROTC midshipman at CU Boulder 40 years ago. An entrepreneur in the cannabis industry, James considers herself an advocate for political equity, a social justice fighter and a lifelong learner. As of Wednesday morning, the Secretary of State's office reported James with 93,830 votes, while her challenger Amy Naes, R-Denver, had 26,894 votes.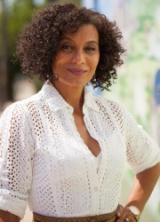 McNulty, R-Highlands Ranch, served in the Colorado House of Representatives from 2007 to 2013. A CU Boulder alumnus, he works in a political consulting firm. As of Wednesday morning, the Secretary of State's office reported McNulty with 182,538 votes, while challenger Jack Barrington, D-Las Animas, had 107,563.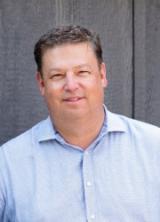 Montera, R-Colorado Springs, has represented the 5th Congressional District since being appointed to the board by Gov. Jared Polis in December 2021 after the departure of Regent Chance Hill. Montera now will complete Hill's original term, which ends in January 2025. As of Wednesday morning, Montera had 118,658 votes against 79,991 votes for challenger Ron Casados, D-Colorado Springs.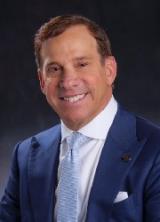 Montera earlier this year was elected vice chair of the Board of Regents and also serves as chair of the board's treasury investment group. He is vice chair of the Finance Committee and a member of the University Affairs Committee. A graduate of the CU Boulder Leeds School of Business, Montera spent over 30 years as a senior executive in four Fortune 200 companies leading strategy, multi-billion-dollar budgets and direct responsibility for over 40,000 associates.
In District 8, as of midday Wednesday, VanDriel, R-Greeley, had 89,048 votes, while Ortega, D-Westminster, had 85,476 votes.
Regents are elected to six-year terms, which are staggered. Eight of the nine seats are assigned to Colorado's congressional districts, including the newly established 8th District; the final at-large seat is elected by voters statewide.
Winners of this week's board elections are scheduled to be sworn in Jan. 5, 2023, at 1800 Grant St.