SPOTLIGHT
Five questions for Tom Sebok
'Bullying' vs. 'being direct': One of many tough issues for ombuds director at CU-Boulder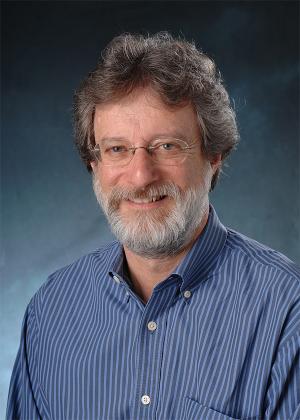 Where would you turn if you were a graduate student who believes you have been mistreated by an adviser, but worry about retaliation if you were to file a formal complaint? Who would listen to you? Who would help you figure out the options available to you? Who could you trust to keep what you said confidential?
At the University of Colorado Boulder, you could meet with someone from the Ombuds Office, who, no matter the issue, could help you identify and weigh your options and help you navigate those difficult and important decisions.
"The diversity of our constituents and the range of their concerns can be breathtaking," said Tom Sebok, who, since 1992, has served as director of the ombuds office. "Our knowledge about the university allows us to provide what I think of as 'CU Boulder-specific conflict coaching.' Sometimes we make referrals. And, occasionally, we mediate between conflicting parties."
Before coming to CU in 1990, Sebok had worked as a counselor for more than 10 years in community colleges in Pennsylvania, New Jersey and Maryland. Two good friends, Paul and Susan Hobson-Panico, both worked at CU and Sebok had visited them a number of times.
"I really loved counseling work, but when Susan, who was the director of the ombuds office at the time, told me about an opening for the associate ombuds position, I was so in love with Colorado and especially Boulder that I was willing to try something new just for the opportunity to live here."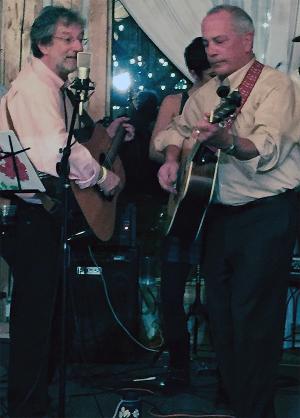 After two years in that position, he became director of the ombuds office. While his job entails some administrative work, and ensuring the office follows the International Ombudsman Association (IOA) Standards of Practice to ensure confidentiality as well as impartiality, Sebok has spent much of his time doing ombuds work.
Now, after 25 years at the university and an extensive portfolio of publications, workshops and new initiatives, Sebok will retire this December.
"I plan to spend much more time in my small, home recording studio, writing and recording music," he said. "Paul Panico (who is nearing retirement, too) and I are considering starting a band. Also, I'd like to improve my guitar-playing skills! My partner and I hope to travel more often to visit her young grandchildren who live on the East Coast. And, I'd love to visit New Zealand, Alaska and Hawaii. Finally, I also hope to remain connected to my terrific ombuds colleagues – especially those in Colorado."
1. How has the role of ombuds changed over the years since you became director of the office? Have the issues changed?
The kinds of issues are still very similar, but since the addition of Faculty Ombuds to our office in 1997, many more faculty members now ask for our help. Both faculty and staff tend to request help most often for dealing with interpersonal disputes; students still tend to need help navigating the university bureaucracy. Back in 1990, we had no standards of practice. We do now and, somewhat as a result of this, our role has changed in several important ways.
The original "classical ombudsman" role developed in Sweden in the early 1800s was an independent investigator of complaints about the government. These investigators functioned as "watchdogs" and "critics" of the government. Their focus was on identifying and rooting out "maladministration." As I interacted with colleagues around the country, I eventually realized that since the mid-1980s within United States higher education, a new model – the "organizational ombuds" model – had begun to take root.
The focus shifted away from an investigator, watchdog and critic role to a facilitating, coaching and problem-solving one. Of course, this change came with a trade-off. Although we still talk informally with decision makers and try to help resolve concerns about perceived unfairness (e.g., whether or how existing procedures were followed or apply, the need to communicate expectations clearly and in a timely manner, flexibility in applying policies, etc.), we no longer formally investigate allegations of "maladministration" which, of course, is sometimes necessary in any large organization. By using tools like mediation, conflict coaching and providing targeted information to help people navigate their decisions and our bureaucracy, we probably help more people with a wider range of concerns.
Another change since 1990 has involved the legal climate. Organizational ombuds have never had "shield laws" legally guaranteeing us the right to follow the confidentiality our own standards of practice require. Individual employers are free to establish a confidential resource like ours, but without shield laws, confidentiality is open to challenges on a case-by-case basis. Fortunately, in my 25 years – despite several attempts – I have never been required to violate confidentiality. In the few cases where someone has tried to compel our testimony, we have been protected by having outside counsel (or university counsel) successfully argue to a judge that our work is confidential and we should not have to testify. So we have what might be best described as a common-law privilege.
Recently, Title IX concerns have led to additional discussions about the limits of our confidentiality. But, with the support of the administration, all ombuds within the CU system, like those in the University of California system and those at many other leading private and public universities, still serve as confidential resources and are not required to report allegations made by those seeking our help. I should add that like psychologists, counselors, etc., one important exception to our confidentiality is "imminent risk of serious harm." Fortunately, I have only faced that once in 25 years when two of us were concerned about the welfare of a graduate student.
Finally, as we search for a new director, it has also become very clear that the field has changed. There are now many more experienced ombuds in the pool than when I applied for the associate ombuds role in 1990. I don't think anyone in that pool had prior ombuds experience. In addition to ombuds experience, some of the candidates today also have advanced degrees in fields like dispute resolution. This gives them an academic underpinning for their on-the-job experiences. Finally, one of the preferred qualifications for the director position now is something that has only existed for the last five or so years – certification as an organizational ombudsman practitioner.
2. Why is an ombuds office still important to the university community even in a time of increasing awareness and more programs to address some of the issues you might be called on to handle?
There are a lot of reasons. People in vulnerable (low-power) positions (e.g., graduate students perceiving mistreatment by an adviser) often don't want to make formal complaints because they fear retaliation – even if a process exists. A colleague of mine at Oregon State University recently told me that even though they now have an anti-bullying policy there with investigative procedures, a number of people still fear making a formal complaint. Of course, people who don't get any help with serious concerns can face multiple negative consequences, as well. An ombuds office gives them a safe place to "think out loud" about their concerns and consider a range of options for dealing with them. Without any pressure from us, sometimes the information we provide helps people decide to pursue making a formal complaint. But, if they make this choice, they do so after receiving more and better information and they often have a clearer idea about what to expect. Actually, that is usually true regardless of the choice they make.
Even when formal complaints are made, the behaviors described might not technically constitute a policy violation. A common example is people who feel they are in a "hostile work environment" but not because of their membership in a "protected class" (e.g., race, gender, religion, etc.). I've spoken with investigators who also find this frustrating because they understand that because behaviors aren't a policy violation, what is happening may still be unfair, painful, scary and/or infuriating, etc. Again, the ombuds office is a safe place for people in this situation to think about things like whether, how, with whom, and when they will address the problem.
Another reason an ombuds office is still important despite specialized programs is its ability to communicate with those who formally investigate. We often call investigators with "hypothetical" questions to assist our visitors in understanding more about the criteria used to determine policy violations, etc. In one situation, with an investigator's consent, I used my speaker phone to allow a visitor to hear the investigator's responses to questions for which a visitor wanted answers – without requiring the visitor to speak or be identified. I felt great about facilitating this kind of collaboration because it helped the visitor gain useful information the investigator would not have otherwise had the opportunity to directly provide.
3. What would you consider some of your favorite achievements during your time at CU?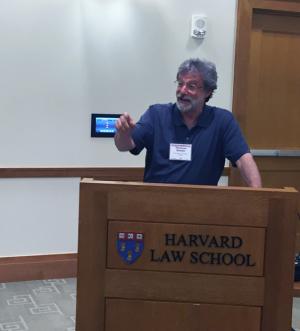 I am very glad to have been one of a small group of people who helped to establish the campus Restorative Justice program in the late 1990s.
In 1993, Guy and Heidi Burgess of the Conflict Research Consortium asked me to speak on a panel about things I had observed disputants in mediation do that either elicited cooperation or resistance from the other party. What a gift! Eventually, I wrote a few articles that grew out of this question, including one in 2002 called "Preparing for Your Mediation" on the website www.mediate.com. Last year the editor told me that of the more than 10,000 articles published there on any given week, "Preparing for Your Mediation" is often among their top 50 most-viewed articles.
I am also glad to have followed the Boulder Faculty Assembly's recommendation and helped establish Faculty Ombuds services within our office. Our use of distinguished emeritus faculty members to provide ombuds services to faculty has led many more faculty members to use our services. And I believe the collaboration with these outstanding faculty colleagues has added value to what the Ombuds Office offers to the entire university community.
I've now published about 20 articles in ombuds journals and made at least that many presentations at annual conferences. I served on two journal editorial boards and on the Boards of Directors of two ombuds professional organizations. I helped teach an IOA course for new and aspiring organizational ombuds for five years. All of these activities allowed me to grow professionally and, eventually, to "give back" by mentoring new ombuds colleagues.
Currently I am writing a "history of the CU-Boulder Ombuds Office" which I hope to publish in an ombuds journal later this fall. Learning about our early history and reflecting upon my own career has been a fascinating experience.
4. Do you feel as if there is "unfinished business" at the university as you prepare to leave?
Yes. From my first year on the job, I began hearing about what many have referred to as "workplace bullying." I soon came to realize that ombuds offices are magnets for these complaints in universities all over the world. It's a tough issue for many reasons. People have genuinely different perceptions, sensitivities to and understanding of the concept. What some see as bullying is viewed by others as "being direct" or having "high standards."
Free speech and academic freedom concerns quickly arise when universities consider developing policies and procedures to deal with this issue. I have been involved in bringing bystander training to the campus to help empower those who observe this kind of unacceptable conduct but don't know what to do about it. And in the last few years I have given multiple "Promoting a Respectful Workplace" workshops here and elsewhere.
The Boulder Staff Council passed a resolution this year calling for the administration to consider developing an anti-bullying policy. A task force on the Boulder campus is looking at climate issues (including bullying and other abuses of power) affecting graduate students.
In the past three years, I've become involved in a new organization called the Consortium on Abrasive Conduct in Higher Education (CACHE). It involves ombuds, human resources, academic researchers and university administrators from all over the country who are concerned about "abrasive conduct" within United States universities. CACHE now has a website dedicated to "promising practices" to help institutions of higher education deal with this problem (http://www.cacheconsortium.org/). No doubt, much of this work will continue after I retire.
5. What are some favorite memories of your time at the university?
There are many. Coming from a small community college with no football team, I was amazed my first week on the job to visit Folsom Field and see the Buffs defeat Stanford – in a game that was actually televised on ESPN!
In 2001, Geoffrey Wallace, an ombuds colleague from the University of California Santa Barbara who was friends with the musician, Jim Messina (Loggins and Messina, Poco, Buffalo Springfield), arranged for me to play with Messina and two other musicians at a small ombuds conference at Asilomar near Monterey, California. That was a peak life experience!
Seeing President Barack Obama at the Coors Events Center on April 20, 2012, was another thrill I'll never forget.
I was extremely honored to give a keynote address at the IOA annual conference in 2014.
And I'm hoping my retirement party on Dec. 4 from 3 p.m. to 5 p.m. in the C4C Flatirons Room will be yet another "favorite memory"!