SPOTLIGHT
Five questions for Sylvia Mendez
Educator gives back by improving access and opportunity for students, faculty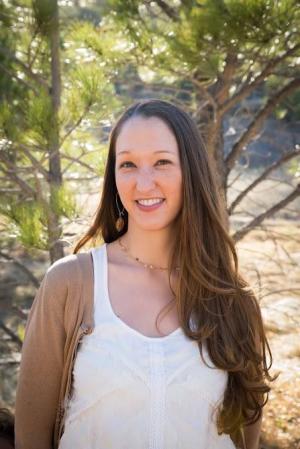 Underrepresented ethnic minorities make up about one-third of the U.S. population, but when it comes to undergraduates who earn engineering degrees, only 4 percent are African-Americans, 10 percent are Latinx, and less than 1 percent are indigenous. Even fewer underrepresented minorities – only about 6 percent – become engineering faculty members, according to the National Science Foundation (NSF).
A recently awarded NSF grant to the University of Colorado Colorado Springs, along with partner institutions, will seek to improve opportunities for underrepresented minority postdoctoral fellows to enter the professoriate and earn tenure.
Sylvia Mendez, associate professor and chair of the Department of Leadership, Research and Foundations in the College of Education, is serving as the principal investigator for the grant. Much of her career has involved improving access and opportunities for students as well as faculty. It's a way for her to honor her own mentoring experiences and give back.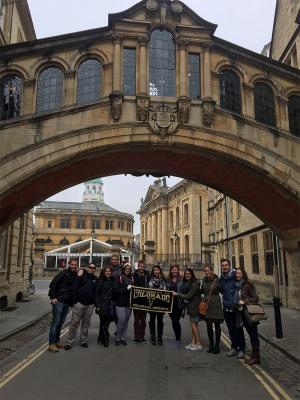 Her experience as a McNair Scholar at Washington State University introduced her to undergraduate research opportunities and helped her make connections with faculty members. It also played a critical role in directing her toward her study interests: educational attainment and schooling experiences of Mexican-descent youth in the mid-20th century, creating optimal higher education environments for student success, and effective faculty mentoring practices.
"I had wonderful mentorship throughout my higher education experiences at Washington State University, Colorado State University and the University of Kansas from both faculty and staff that I am still connected to today," she says. "Those people served me well, and in response, I have a passion for opening access and pathways for success for others to and through higher education. I feel a sense of responsibility to give back, which led me to my research interests and thinking about broadening participation at the undergraduate level all the way through the professoriate."
1. The five-year, $514,819 NSF grant funds a project titled "Collaborative Research: The AGEP Engineering Alliance: A Model to Advance Historically Underrepresented Minority Postdoctoral Scholars and Early Career Faculty in Engineering." What does the project entail and what do you hope to accomplish?
The grant is designed to support underrepresented minority postdoctoral fellows in engineering at Georgia Institute of Technology, Rice University and Florida A&M University, which are our collaborators on the grant. We are offering prescribed and tailored professional development opportunities, as well as mentoring to aid these fellows in their transition into a tenure-track faculty position. Underrepresented minorities often experience a lack of access to socializing activities, like mentoring, so we are proactively offering those kinds of opportunities.
What is exciting and unique about this project is that we are leveraging the experiences and the expertise of emeriti faculty who will serve as mentors to the postdoctoral fellows. We know that faculty are hesitant to retire, and once in retirement, they experience a loss of professional identity. Mentoring provides them a bridge in retirement that keeps them connected to the university and their academic discipline. The emeriti faculty that we've worked with in prior grant projects have demonstrated a strong commitment to aiding in diversifying the engineering professoriate and have enjoyed sharing their networks and giving back to the next generation of engineering faculty.
Some of the professional development activities we are offering are what we consider must-haves like leadership soft skills and strategies for grant procurement. We are in the midst of recruiting our pilot group and will begin the pilot later this spring, with a full program launch in the fall.
Oftentimes, majority faculty already have established networks to receive professional development and mentoring. Underrepresented minority faculty may have less access to those types of opportunities. Part of the reason is simply the lack of underrepresented minorities in campus leadership positions to offer support and guidance. Sometimes forgoing academia and seeking a position in industry is more attractive. Also, research shows –and the faculty we work with share – that micro-aggressions and subtle racism and sexism are regularly experienced in higher education environments, which can lead underrepresented minorities to choose not to enter the professoriate or quickly exit.
2. How did you become involved in this grant work?
When she first arrived at UCCS, Valerie Martin Conley, dean of the College of Education, asked me to join her on a proposal to NSF that would engage emeriti faculty in mentoring early and mid-career underrepresented minority engineering faculty. Our collaborative projects all focus on broadening participation in the engineering professoriate and this is our third award from NSF. In the AGEP Engineering Alliance grant, Dean Conley and I will specifically be conducting the social science concurrent research effort. Our research plan includes advancing knowledge on post-graduation plans and faculty pathways of engineering doctoral recipients, as well as best policies and practices of engineering programs that produce the highest number of underrepresented minority Ph.D. graduates who enter the professoriate.
3. How does this dovetail with your current or previous research or work?
My research focuses more on the student experience, but my service to the university is related to the grant work, especially through our campus and systemwide efforts that are focused on faculty, such as our campus Faculty Minority Affairs Committee, systemwide Ethnic Minority Affairs Committee, and the systemwide Equity and Inclusive Excellence Taskforce. Because of those affiliations, I am able to leverage and create synergy between my service and research efforts.
This year, I have been able to work with Andrea Herrera, the associate vice chancellor for Equity, Diversity and Inclusiveness, on a steering committee partly designed to study and engage in improving our campus climate and make it more attractive for underrepresented minority faculty to be recruited and retained on our campus. She is proposing a multipronged strategy that includes leadership professional development activities and formalized mentoring opportunities.
4. What are some areas of student success that you have pursued and what have been the impacts?
Over Thanksgiving break, Dr. Patty Witkowsky, who coordinates our Student Affairs in Higher Education program, and I took about 15 students to Japan to learn about their higher education system and the unique ways they support their students. I was able to participate in a study abroad trip to Belize during my master's in student affairs program, and so when I arrived here and we had enough students interested, I made it part of our curriculum. The Japan trip was our fourth study abroad trip. Students report returning to their campus energized to infuse more global perspectives into their workplace and to consider how they can work on internationalizing their higher education institution.
We have students who work at UCCS, CU Denver and CU Boulder, but also outside of the CU system, including at Pikes Peak Community College, Colorado College, Colorado State University-Pueblo, and Pueblo Community College. It's gratifying to offer students the real-life experience of needing a little empathy and compassion as they navigate a new place. Their own experience translates well to their work environments as they support students who may be struggling to adjust to the collegiate environment, including international students who are experiencing cultural and sometimes language shifts. Students also share the study abroad experience not only increases their intercultural competence but also their patience.
What is interesting is that we are much further along in our student affairs work than many of the institutions in the countries we have visited. That gives us the opportunity to reflect and consider the ways in which we can support students more purposefully because we are able to see more clearly how some students lack access or opportunity once they are on campus. It also allows for us as faculty and staff to consider the theoretical framing of our field and how we support that knowledge transfer to institutions outside of the United States. In future study abroad trips, Dr. Witkowsky and I plan to offer workshops or presentations on student affairs professional competencies to support our host institution's areas of interest so we can give back while abroad.
In another area, Dr. Phillip Morris, who is an assistant professor in our department and serves as the director of our Office of Veterans and Military Student Affairs, and I, in partnership with Dr. Witkowsky, have conducted research related to veterans and their transitional experiences on our campus. This research has provided us the opportunity to consider systematically the ways in which our campus can approach the needs of our veterans from a strengths-based approach, from identifying the right major to thinking about life after graduation.
5. Is there someone who has inspired your journey or your work or do you have an item or artifact that holds special meaning for you?
I have a paperweight that Dr. Barbara Swaby gave to me when I received tenure a few years ago. She retired from the faculty after spending her entire career at UCCS. She's a literacy expert, celebrated children's author, and is deeply committed to ensuring all children have the opportunity and resources to read. I like to keep the paperweight on my office desk to remind me of the hard work we must engage in to ensure all students experience equitable and excellent learning environments. She is a remarkable woman who in retirement provides reading evaluations and services to children in the Pikes Peak region and provides books to children throughout the state through her LOGO (Literacy On the Go) Project. Her work is inspiring, so I treasure the paperweight and keep it close.