SPOTLIGHT
Fiske, CU-Boulder projecting star power across the country
University team producing NASA-backed science news films for planetariums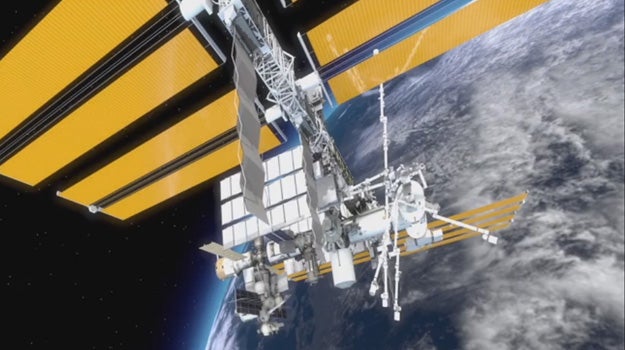 NASA is famous for reaching for the stars and "revealing the unknown," and now the University of Colorado Boulder's Fiske Planetarium plans to help inform millions of people about some of NASA's new discoveries through short films that will be distributed to planetariums across the nation.
The shorts will be produced under the direction of Douglas Duncan, Fiske director, through a $1 million NASA education grant. It is hoped that the two-minute to four-minute films will not only generate interest in science but also strengthen CU's brand.
The new Fiske Planetarium is no stranger to film production. It projects videos over its full dome, which is "one of the highest resolution video screens in the United States," Duncan said. "It's completely state of the art, and in preparation for that, we have set up a small video production team."
WATCH VIDEO: The Cosmic Origins Spectrograph
The team includes a video producer of education programs, Thor Metzinger, who also works with faculty to produce classroom videos. Fiske has produced a full-length planetarium show – "Cosmic Origins" – which was released to planetariums around the country a few months ago.
Besides Metzinger, the production team will be made up of researchers to ensure the best stories and best images from NASA will be incorporated into the films. CU film students and Fiske's audio engineer also will be members of the team.
Duncan estimates each new video will take four to six months to produce. The team also will develop a Web page that will contain more information than a short video can impart.
The news shorts will likely play as people are entering theaters or directly prior to the main presentation. Because the work is funded by NASA, planetariums will have access to the shorts for free. Rental costs for full-length, full-dome features often exceed $20,000 a year.
About 20 million people visit planetariums each year, and the potential impact of the films for CU is huge, Duncan said.
"We expect to be in hundreds of planetariums, probably in all 50 states," he said. "Since this will be a five-year series, we want to establish a brand. One of the explicit goals is to establish in people's minds all over the country that the University of Colorado, the Department of Astrophysical and Planetary Sciences and Fiske Planetarium are national leaders when it comes to space and science teaching."
CU will develop an introductory theme and logo in the hopes that people will anticipate a new and interesting release from the university each time they visit a planetarium.
"I know from experience that if you present science in an intriguing way, people love it," said Duncan, who discusses science on Colorado Public Radio's "Colorado Matters" once a month. Previously, he spent four years as the "science guy" who offered science commentary for National Public Radio at WBEZ-Chicago.
The news shorts are expected to be released quarterly, beginning in the summer of 2016, and will highlight space discoveries, but also show other examples of NASA's work.
"When you say NASA, people think Mars and deep space and the sun's effects on us, but a huge part of what NASA does is examine the Earth," said Duncan.
Drought in California has recently spurred discussion of water conservation and other topics. NASA satellites are able to see underneath the Earth's crust and show that underground water supplies also are shrinking.
"Keeping track of the planet's water is very important and it's a fascinating story that most people don't know about," Duncan said.
Another example of a news video that Fiske might produce is about the upcoming total eclipse of the sun on Aug. 21, 2017. It will be the first total eclipse of the sun in 40 years and will be visible from Oregon to South Carolina. Duncan, who has chased eclipses around the world, will lead a CU alumni journey to view the event.
Other news topics will likely include CU-related discoveries. CU-Boulder is a national leader in astronomy, aerospace and Earth sciences and receives more funding from NASA than any other public university.
CU is one of 27 science partners to receive the education grants.
Duncan hopes CU's full-dome videos will become as well-known as "StarDate," a radio program produced by the McDonald Observatory at the University of Texas that debuted in 1978 and still is heard on more than 300 radio stations across the country. "StarDate" explains the science, history and skylore behind the objects in the night sky as well as providing up-to-date information on research and space missions. At one time, Duncan said, the radio program was nearly as well-known as the Hubble Telescope.
"If we do this right, it will have a huge impact on CU," Duncan said. "We want to become the equivalent of StarDate and put CU on the map even more than the University of Texas."
WATCH VIDEO: Fiske Production Reel