SPOTLIGHT
Faculty Council honors exceptional administrator, educator
O'Herron, Cunningham receive governance group's annual awards
A human resources professional in the CU system offices and a marketing professor at CU Denver are this year's honorees receiving Faculty Council Awards.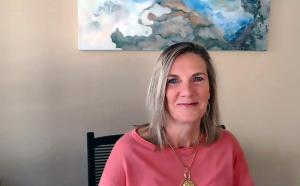 The Faculty Council's May 6 meeting, held virtually, featured the presentation of the Administrator of the Year Award to Felicity O'Herron, while the Distinguished Service Award went to Lawrence Cunningham.
The Administrator of the Year Award recognizes significant contributions to the university, to Faculty Council and/or to shared and faculty governance.
O'Herron, associate vice president and chief human resources officer for CU system administration, was recognized in a resolution stating that she modeled shared governance by cultivating a culture of excellence in service, inspiring collaboration among administrators, executive leadership, faculty and staff.
"O'Herron has exemplified the best of administration with her exceptional leadership in Employee Services and her unsurpassed guidance and service to the University of Colorado system during a time of unprecedented challenges," the resolution states, adding that she "provided invaluable counsel to faculty in dealing with a variety of complex projects including the Equal Pay Act."
O'Herron praised her team members for their contributions and thanked Faculty Council for the recognition.
"I am very humbled and honored," O'Herron said. "I am just awed by the work the faculty does and I'm honored to support you in any way I can."
The Distinguished Service Award recognizes the service of faculty to CU. It is designed to highlight contributions through participation in faculty governance, particularly through activities in Faculty Council and its committee structures.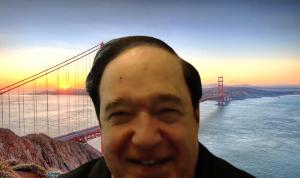 Cunningham, professor of marketing in the CU Denver Business School, was lauded as an advocate for faculty and shared governance who takes part in multiple Faculty Council committees.
"Cunningham has made significant contributions to faculty affairs through his involvement with revision of the Regents laws and policies, numerous administrative policy statements, and consolidation of the faculty retirement plans," the resolution states. "(He) is recognized for his commitment and dedication to the quality and integrity of faculty rights, responsibilities and fairness in shared governance."
Cunningham thanked Faculty Council colleagues for their support, and recalled how CU Boulder's R L Widmann recruited him to the council many years ago.
"R L explained to me that it would be a lot of hard work and a lot of time," Cunningham said. "What she didn't emphasize was how great the relationships would be that I'd make because of this."
The awards are a staple of the Faculty Council's final meeting of the academic year. Last week's meeting was the last to be presided over by Joanne Addison, who is concluding three years as chair. Council officers typically serve two years, but last year's onset of the pandemic spurred leadership to stay in place an additional year. Maja Krakowiak, who is concluding her term as vice chair, thanked Addison for "tireless and amazing" leadership in a "tremendously difficult year."