SPOTLIGHT
CU Regent Kroll will not seek reelection in 2022
Board chair and CU alumnus eager to spend more time with family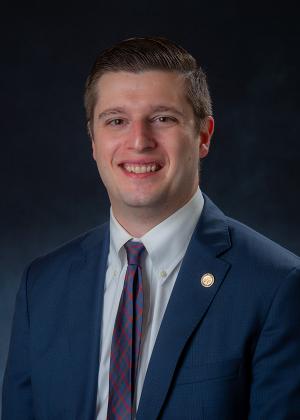 University of Colorado Regent John "Jack" Kroll, chair of the CU Board of Regents, on Monday announced he will not seek reelection to the board in 2022.
A Denver native, Kroll represents Colorado's 1st Congressional District on the board. The Democrat was first elected to the Board of Regents in 2016 and began serving in January 2017. His term ends in January 2023. Kroll was elected to chair the board in June 2021.
"CU has been a central part of my life since I set foot on the Denver campus as an 18-year-old undergraduate. I will always be one of the university's biggest supporters," Kroll said. "I'm passionate about CU and its impact on Colorado and the world. I'm eager to continue to promote and support the university as an alumnus, a CU employee and in any other way I can. I'm also eager to spend more time with my family, which is why I've decided not to seek reelection. I've been fortunate to have many titles in my life, but there is none more important to me than the title of 'dad.'
"During the remainder of my service as regent and board chair, I look forward to working with my fellow regents and the CU community to move the university forward and find our next great president. I also will partner with President Saliman to do all we can to make CU a more transparent, inclusive and equity-focused institution."
A two-time alumnus of CU Denver, Kroll earned a bachelor's degree in economics and English and later, a master's in finance and risk management. He has worked for CU Boulder for more than a decade and currently serves as an associate director of admissions for the campus.
Kroll's accomplishments as regent include helping to: increase stipends and benefits for CU Boulder graduate students; expand CU's staff tuition benefit to enable more employees to further their education; implement a home down payment assistance program for staff; and extend health care benefits to same-sex domestic partners undergoing gender transitions.
The brother and son of veterans, Kroll has also worked to help men and women transition out of the military and into college. In addition to founding CU Boulder Military Student Day, he was instrumental in getting CU to waive application fees for all undergraduate veterans and active duty members who apply to any of the four campuses.
Working with the President's Office and the CU Foundation, Kroll helped secure an additional $12 million in COVID relief for students. Other key achievements include leading the charge for CU Denver to become an emerging Hispanic Serving Institution; voting in support of CU's first native lands acknowledgment statement and advocating for in-state tuition for Indigenous people with historic ties to Colorado; helping to secure funding for a community care clinic in Aurora; and increasing investments in scholarships for African American students at the CU School of Medicine.
Before being elected to the board, he served as president of the University of Colorado Denver Alumni Association, and helped the board raise more than $300,000 in scholarship funds.
Kroll and his wife, Vanessa, live in Denver with their daughter, Lucy.