SPOTLIGHT
Coronavirus continues to cloud budget outlook
President Kennedy discusses CU's fiscal future with Faculty Senate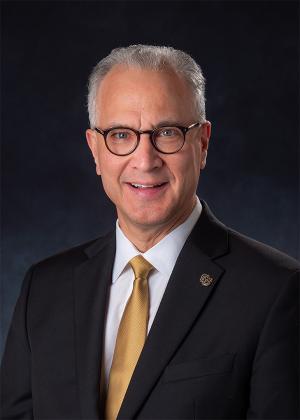 With days until the governor submits a state budget request to the Joint Budget Committee, CU President Mark Kennedy joined the Oct. 22 meeting of the Faculty Senate to look ahead to the 2021-22 fiscal year.
"Clearly, the COVID is a wildcard for what the year looks like," Kennedy said at the meeting, held remotely. "The vaccine timing is something that will make a difference."
Uncertainty caused by the pandemic led to a drop in freshman enrollment across the CU system this year – on average, down 12%, Kennedy said.
"That is going to be a challenge for us as we have a smaller freshman class rolling through the next two, three, four years," he said.
Those would-be freshmen may be taking a gap year, intending to instead enroll next fall.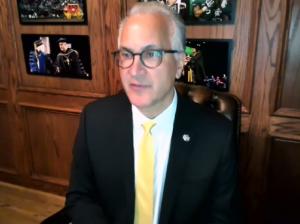 "The real challenge is, how do we go after them after their gap and get them back in the schools?" said Kennedy, who noted that CU Boulder is actively engaging students who deferred their enrollments this fall.
"We need to have a key focus on retention," Kennedy said.
The president acknowledged that Gov. Jared Polis may request a further cut to higher education institutions in the coming budget year; the governor must submit a budget recommendation by Nov. 1. Still, Kennedy said, revenue forecasts are encouraging, while ballot measures to be decided by voters in Tuesday's election also will affect the budget outlook for the state.
In other business at last week's Faculty Senate meeting: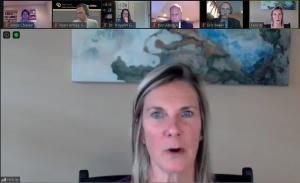 The governance group heard updates on consideration being given to pay equity across the system. Felicity O'Herron, chief HR officer for the system, and consultant Ken Abosch of Aon described the effort, which includes Abosch leading a team focused on compensation policies and practices across the four campuses and system administration. Pay equity analytics are being gathered, too. "We haven't seen specific results yet, but as soon as we know, we'll put together a plan for moving forward," O'Herron said.
Sandy Martin, chair of the Faculty Senate Privilege and Tenure Committee, also reported to the group. Martin said the committee has considered five grievance inquiries this year, including two that carried over from the previous year, from across the four campuses. The committee also is working on revising its bylaws.
Brenda Allen, professor emerita of communication and former vice chancellor for diversity and inclusion at CU Denver, continued her work with the Faculty Senate on diversity, equity and inclusion.