SPOTLIGHT
Commitment to health care for vulnerable communities earns CU educator Chase Faculty Community Service Award
CU Anschutz's Kathryn D. Boyd-Trull recognized for spirit of caring and generosity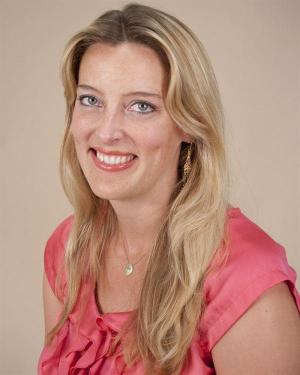 Kathryn D. Boyd-Trull, M.D., faculty member at the University of Colorado Anschutz Medical Campus, is the recipient of the 2023 Chase Faculty Community Service Award, which recognizes her yearslong commitment to helping vulnerable community members overcome transportation, financial and cultural barriers to accessing vital health care.
Boyd-Trull is an assistant professor in the CU School of Medicine's Department of Family Medicine, where she also is director of inpatient family medicine. Her spirit of caring and generosity have earned her numerous awards and recognition as a health care leader deeply committed to serving the community.
The Chase Faculty Community Service Award is presented annually to a full-time CU faculty member who, in addition to his or her university responsibilities, has, pro bono, provided exceptional educational, humanitarian, civic or other service in the community. An advisory council submits a recommendation to CU President Todd Saliman, who bestows the honor, which includes a $10,000 grant sponsored by an endowment from JPMorgan Chase through the CU Foundation. Boyd-Trull was honored at a May 1 reception.
Boyd-Trull is the founder and CEO of the Yahweh Health Clinic (YHC), a nonprofit that provides free medical services at food banks and community resource fairs, and directly to people experiencing unsheltered homelessness on the street. Since launching YHC in 2014, Boyd-Trull has volunteered at hundreds of events and helped provide access to health care and free medical supplies for thousands of high-risk individuals.
"We're just skimming the surface," Boyd-Trull said. "There are so many people who have food insecurity, housing insecurity and health care insecurity. The spirit of YHC is to try to get them one step closer to better tomorrows in their health."
Boyd-Trull also is co-faculty adviser for the CU Street Medicine (CUSM) program, which provides homeless health education to medical students, and refers them to volunteering opportunities such as the YHC. CU Anschutz students – including students from the Physician Assistant Program, the School of Medicine and the College of Nursing – last year provided about 1,000 hours of community service.
Under Boyd-Trull's direction, CUSM also is working closely with the homeless inpatient consult service to optimize discharge resources for unhoused people upon their discharge from the hospital.
Boyd-Trull's community contributions extend to her serving as a lead member of Community Partners, a group of Colorado nonprofits that meets monthly to advocate for housing, education and health care for those living at or below the poverty level. She also has completed many medical mission trips across the U.S. and to Mexico, Honduras and Rwanda.
"Receiving the Chase Faculty Community Service Award is so impactful and means so much to me, I can barely talk about it without getting teary," Boyd-Trull said. "I tell my volunteers, don't do this work because you want to be recognized. Doing work like this has a lot of great parts, but it can be emotionally draining. When someone you don't know recognizes you, it's so humbling and flattering."
Boyd-Trull's education and career in medicine are rooted at CU. She earned her bachelor's degree at the University of Colorado Denver and her M.D. at CU Anschutz; she also completed her family medicine residency and hospitalist fellowship training at the campus's University of Colorado Hospital. In 2013, she joined the faculty as director of family medicine inpatient services. She leads clinical and education activities and serves as a core faculty member in the residency, where she evaluates, advises and mentors medical students, residents and fellows, as well as young faculty.
"Through her volunteerism, Dr. Boyd-Trull makes a remarkable contribution to communities in need by meeting at-risk patients where they are," said Joseph Coleman, Business Banking Market Manager for Chase in Colorado. "She also is helping to instill that spirit of service in today's medical students, whose impact will only continue to grow. We're very pleased to recognize Dr. Boyd-Trull with the Chase Faculty Community Service Award."
The Chase Faculty Community Service Award – established in 1991 with a $100,000 donation – is funded annually by an endowment from the JPMorgan Chase Foundation through the CU Foundation. The endowment provides an annual award of $10,000 to a full-time faculty member at the University of Colorado who has rendered exceptional service in his or her community.