PEOPLE
Tung tapped as new senior editor for Injury Prevention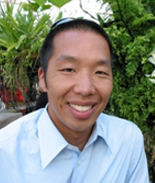 Gregory Tung, Colorado School of Public Health assistant professor of Health Systems, Management and Policy, was named the new senior editor for Injury Prevention Editor's Blog.
Published by BMJ Group, Injury Prevention is an international peer-reviewed journal. The journal features articles on the science, policy and public health practice of injury prevention. The Editor's Blog is a supplemental publication featuring insights and opinions of the journal's editorial board. As the blog's new senior editor, Tung is responsible for overall blog content and quality, in addition to blogging on issues of injury prevention in higher-income countries of North American and Europe.
Besides departmental faculty responsibilities, Tung is a member of the school's Pediatric Injury Prevention Education and Research (PIPER) program. PIPER is a collaboration among the Colorado School of Public Health, University of Colorado School of Medicine and Children's Hospital Colorado.