PEOPLE
Sussel named research director at Barbara Davis Center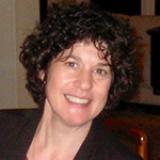 The Barbara Davis Center for Childhood Diabetes has named Lori Sussel director of its Basic and Translational Research Division.
Sussel's most recent position is with the Department of Genetics and Development and the Naomi Berrie Diabetes Center at Columbia University Medical Center in New York. She has served there as co-director of the university's Integrated Program of Cellular, Molecular Biomedical Science Graduate Program and as co-principal investigator of a federally funded Endocrinology Training Grant.
Sussel previously was an assistant professor and an associate professor at the Barbara Davis Center before moving to Columbia in 2007. Sussel will return in a part-time capacity in January and will transition into full-time in April 2016.