PEOPLE
Kappler named interim scientific director of Barbara Davis Center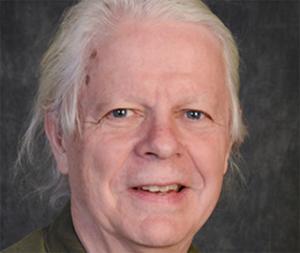 John Kappler, Ph.D., has been named Interim Scientific Director of the Barbara Davis Center for Childhood Diabetes (BDC) in the School of Medicine at the University of Colorado Anschutz Medical Campus. He will open his laboratory at the BDC and will expand his research and mentoring activities as the leader of the Center's Division of Basic and Translational Research.
Dr. Kappler is a Distinguished Professor in the Department of Immunology and Microbiology of the School of Medicine. He has been a Howard Hughes Medical Institute investigator since 1986 and a member of the National Academy of Sciences since 1989. The Kappler-Marrack Research Lab at the National Jewish Health will remain his primary laboratory. He has co-directed that lab and shared multiple discoveries with his wife, Philippa Marrack, PhD.
Dr. Kappler received his PhD in biochemistry from Brandeis University and began a now celebrated career in immunology through a postdoctoral fellowship under Richard Dutton, PhD, at the University of California at San Diego. Drs. Kappler and Marrack were the first to isolate the T cell receptor. Together they have contributed extensively to our understanding of the nature of antigen processing and major histocompatibility complex (MHC)-restricted peptide presentation. They have explored positive and negative selection of T cells in the thymus, T cell superantigens and the evolutionarily conserved structural relationship between T cell receptors and MHC molecules.
For the past six years, Dr. Kappler has collaborated with investigators at the Barbara Davis Center on the nature of the peptide/MHCII complexes that drive islet autoimmunity leading to type 1 diabetes. In the past year, he has become the primary mentor for several BDC researchers.
In recognition of his outstanding contributions to the science of immunology of type 1 diabetes, Dr. Kappler will receive the George S. Eisenbarth Memorial Award at the Immunology of Diabetes Society 14th International Congress, in Munich, on April 14th, 2015. Dr. Eisenbarth served as the BDC Director, 1992-2012, and attracted Dr. Kappler to the field of immunology of diabetes.
"Dr. Kappler's leadership and scientific vision will allow us to enhance the caliber of discoveries in our research labs to prevent and cure childhood diabetes. He has established strong working relationships with Research Division faculty and we are very much looking forward to working with him in this expanded role," said Marian Rewers, MD, PhD, BDC Director. "A major strength of the BDC is the breadth of work at the cellular and molecular level strengthened by the unique clinical resource of ongoing studies of patients with diabetes and those at high risk of developing the disease."
In addition to his own research and providing scientific direction to faculty and staff, Dr. Kappler will play an active role in recruiting the permanent Director of the Division of Basic and Translational Research at the Barbara Davis Center. Dr. Kappler will assume his responsibilities March 31, 2015.