PEOPLE
Smith named administrative director of commodities center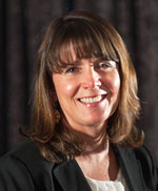 The University of Colorado Denver Business School announced Bette Smith as the administrative director of the J.P. Morgan Center for Commodities.
The partnership between the University of Colorado Denver and J.P. Morgan is the first of its kind in the academic world. It provides innovative programs and undertakes academic work in commodity finance, economics and policy.
The J.P. Morgan Center for Commodities is supported by the firm's $5.5 million gift to the CU Denver Business School and aims to solidify Denver as the world's hub for this field of study.