PEOPLE
Samelson, Philbin, Wilensky joining CU legal team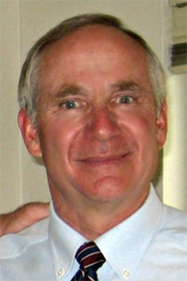 Kirk Samelson has been named the managing senior associate with University Counsel for the University of Colorado Colorado Springs. Samelson has served as a district judge in Colorado's 4th Judicial District for the past 12 years, five of them as chief judge. He handled civil, criminal, juvenile and domestic matters.
"I'm excited for the opportunity to join the staff at UCCS, a dynamic university that is playing an increasingly important role in Colorado," Samelson said. "I appreciate the 12 years I spent on the bench and wish my judicial colleagues the best in the future."
Before becoming a judge, Samelson was a U.S. Air Force Judge Advocate and in private practice, including work as an associate professor of law at the Air Force Academy and an adjunct professor at Colorado College.
He received his undergraduate degree from the U.S. Air Force Academy and his law degree from the University of Denver.
"We welcome Kirk to the UCCS family," said UCCS Chancellor Pam Shockley-Zalabak. "His experiences and connections, both to the legal community of our state and to the community of Colorado Springs, will serve UCCS well."
Samelson replaces Jenny Watson-Willits who has accepted a legal position at CU Denver.
Annalissa Philbin has been named an assistant counsel in the System Administration Office of University Counsel. As part of her responsibilities, she will provide legal counsel to the technology transfer office. Before joining the office, Philbin served as a senior research associate attorney in the University of Colorado Denver | Anschutz Medical Campus Office of University Counsel. Before that, she served as the patent administrator for the Technology Transfer Office. She graduated with a bachelor's degree in environmental science and environmental analysis and policy, magna cum laude, from Boston University and received her law degree from the University of Colorado School of Law. She replaces Catherine Shea, who recently became the chief of staff to the chancellor at the University of Colorado Boulder.
In additional, Maggie Wilensky has rejoined the system office as senior assistant university counsel. Wilensky worked for CU from 2007 through 2011 before becoming the general counsel for the University of Texas Dallas. She received both her undergraduate and law degrees with honors from the University of Texas at Austin. Before she embarked on her career in higher education law, she clerked for the Chief Justice of the Texas Supreme Court and for the U.S. District Court for the Eastern District of Texas.