PEOPLE
Montoya receives Fulbright Specialist grant for work in Colombia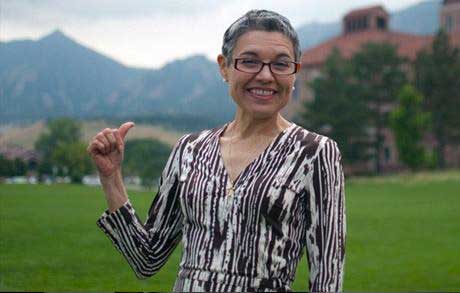 Lupita Montoya, assistant professor in the Civil, Environmental and Architectural Engineering Department and affiliated faculty in the Mortenson Center in Engineering for Developing Communities at CU-Boulder, has been awarded a Fulbright Specialist grant for spring 2014 at La Salle University in Bogota, Colombia.
Through the grant, Montoya will consult with faculty about air quality challenges in Colombia and provide lectures on air quality and public health. She will conduct needs assessments with schools and government institutions about how to address local problems regarding air quality and public health.
Air pollution is currently a main environmental concern in Colombia, after natural disasters and water sanitation. The World Bank has estimated that costs of urban air pollution for Colombia are 1.1% of GDP.
Montoya received a similar grant in 2012 to visit the Pontifical Catholic University in Chile, which led to research collaboration funded by the Chilean government to study indoor air quality and health in Santiago, Chile.