PEOPLE
Fullerton named president of Society of Thoracic Surgeons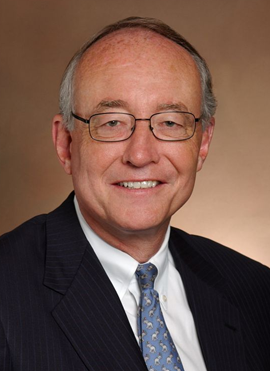 David A. Fullerton, who heads the Division of Cardiothoracic Surgery at the CU School of Medicine, recently was elected president of The Society of Thoracic Surgeons.
Fullerton, also a professor of surgery, holds the John T. M. Wright Endowed Chair in Heart Valve Surgery, and is the director of Cardiothoracic Surgical Research and the director of the University's Thoracic Surgery Residency Program. In addition, he is the cardiac surgeon-in-chief and co-director of the Cardiothoracic Surgical Intensive Care Unit for the University of Colorado Hospital.
Fullerton received degrees from Southern Methodist University and the University of Missouri School of Medicine. After completing a residency in general surgery at the University of Washington, he moved to the University of Colorado for a residency in thoracic surgery. Dr. Fullerton remained on the faculty at the University of Colorado for the next six years before being recruited to Northwestern University in Chicago as Chief of Cardiothoracic Surgery and Director of the Thoracic Surgery Residency Program. He was recruited to the University of Colorado in 2003.
In addition, Fullerton has held prominent leadership positions in several other organizations, including The American Board of Thoracic Surgery, the American College of Surgeons, the Thoracic Surgery Foundation for Research and Education, and the Residency Review Committee-Thoracic Surgery. He is a past president of the Western Thoracic Surgical Association. He currently serves on the Board of Directors of CTSNet, Inc. as well as the Joint Council on Thoracic Surgery Education, and is president of the Thoracic Surgery Directors Association.
Dr. Fullerton's interests include all facets of cardiothoracic surgery and critical care. His clinical practice has an emphasis on structural heart disease.