PEOPLE
Enzman Hines chosen as Holistic Nurse of the Year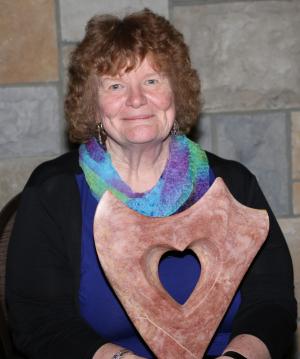 Mary Enzman Hines, professor emerita, Helen and Arthur E Johnson Beth-El College of Nursing and Health Sciences, received the 2015 Holistic Nurse of the Year Award at the American Holistic Nurses Association annual conference in June.
The Holistic Nurse of the Year Award recognizes an AHNA member with outstanding innovation or a change in the field of holistic nursing and who has demonstrated commitment to the holistic nursing core values. The award is given annually.
Enzman Hines is a 21-year AHNA member, a member of its research committee, and associate editor of research for the Journal of Holistic Nursing.