PEOPLE
Christie-David named dean of CU Denver Business School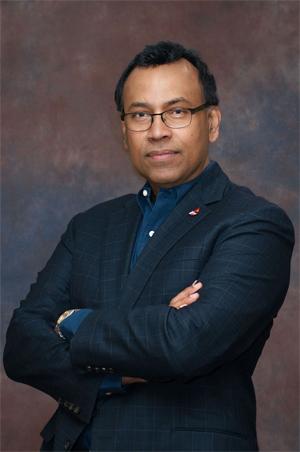 The University of Colorado Denver announced on June 30 the appointment of Rohan Christie-David Ph.D., as dean of the CU Denver Business School. Christie-David was hired after a national search and will begin in this role Aug. 1.
An award-winning researcher and educator, Christie-David recognizes and will continue to leverage CU Denver's location in the heart of downtown to connect students with real-world business experience that will prepare students to enter the workforce after graduation.
As dean of the Business School, Christie-David plans to address trends in business education such as the need for interdisciplinary skills, the emergence of big data collection and management, changing delivery platforms, globalization and ethics in business.
Christie-David specializes in the areas of banking, financial derivatives, and market microstructure. He holds an ACIB from the Chartered Institute of Bankers (London), an MBA from Wake Forest University and a Ph.D. in Business Administration (Finance) from the University of South Carolina.
"The CU Denver Business School has great potential for growth and excellence. I am already very impressed by the students and faculty here," Christie-David said. "My vision for the CU Denver Business School is that it becomes a premier urban business school. We should aspire to be recognized for our outstanding teaching and research and also for our service to the Denver business and other local communities."
Christie-David comes to CU Denver after more than 10 years at the University of Louisville. Most recently he served as interim dean of the College of Business there, leading it to significantly improve its rankings.
"Dr. Christie-David brings an impressive record of accomplishments in business school administration, research and teaching," said CU Denver Provost Roderick Nairn. "He has demonstrated strategic ability, an entrepreneurial spirit and an energy and passion for his work that has led to a distinctive vision for faculty, staff and students, as well as a significant rise in ranking of several programs. I am excited to have someone of Dr. Christie-David's caliber joining the ranks of CU Denver's leadership team."