PEOPLE
Chavez named to Hispanic Chamber of Commerce board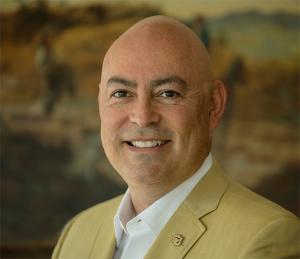 Nolbert Chavez, chief of external initiatives at CU Denver and associate vice president for community engagement at CU system, recently was named to the Board of Directors of the Hispanic Chamber of Commerce of Metro Denver. The board voted unanimously on his appointment at its December meeting.
Chavez previously served on the board until 2011 and was instrumental in forming the Public Policy Committee.
The Hispanic Chamber of Commerce of Metro Denver is a membership-driven organization composed of small-business owners, corporate representatives, community leaders and association members representing various professions. With over 2,500 members, the Hispanic Chamber is the state's largest minority chamber and one of the top four chambers of commerce in metro Denver.
Said Holly Velasquez, director of community relations at Xcel Energy and chair of the board, "Nolbert Chavez is a distinguished leader in our community and we welcome his expertise in higher education, business and government to the board."