PEOPLE
Amadei appointed Science Envoy by U.S. State Department
Bernard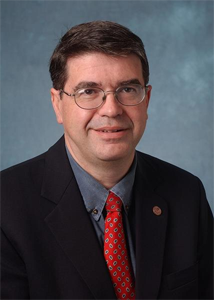 Amadei, who holds the Mortenson Endowed Chair in Global Engineering at CU-Boulder, has been appointed one of three new Science Envoys who will help strengthen U.S. ties with other countries to address global challenges.
The other two envoys, recently announced by Secretary of State Hillary Rodham Clinton, are professors Susan Hockfield of the Massachusetts Institute of Technology and Barbara Schaal of Washington University in St. Louis.
The scientists will seek to deepen existing ties, foster new relationships with foreign counterparts and discuss potential areas of collaboration that will help address global challenges and realize shared goals, according to the State Department announcement. The Science Envoys travel in their capacity as private citizens and advise the White House, the State Department and the U.S. scientific community about the insights they gain from their travels and interactions.
"On behalf of the entire university community, I congratulate Professor Bernard Amadei for his appointment as Science Envoy," said CU-Boulder Chancellor Philip P. DiStefano. "In his work with the multinational organization Engineers Without Borders, and as a CU-Boulder professor, he has distinguished himself as an educator, a humanitarian and a global citizen. In his new role, I have no doubt he will bring both expertise and understanding in a truly global context."
The Science Envoy program, which began in 2009, demonstrates the United States' continued commitment to science, technology and innovation as tools of diplomacy, according to the announcement. "Building scientific partnerships is an important tool in addressing such global challenges," Clinton said.
Amadei has been on the CU-Boulder faculty in the Department of Civil, Environmental and Architectural Engineering for 30 years, with a specialty in rock mechanics and engineering geology. He also founded the nonprofit organization Engineers Without Borders-USA, which is celebrating its 10th anniversary this year with more than 12,000 students, faculty and professional members across the country. In founding the organization, Amadei pioneered a new approach to engineering education by involving students in service learning projects in the developing world, an initiative that is helping to create globally responsible engineers and to provide sustainable and appropriate technology solutions to the endemic problems faced by developing communities worldwide.
Amadei was elected a member of the National Academy of Engineering in 2008 and has received numerous other prestigious awards, including the Heinz Award for the Environment, the Hoover Medal, the Ralph Coats Roe Medal and the Norm Augustine Award. He earned his Ph.D. from the University of California, Berkeley.