STORY
University of Colorado moving forward with Memorial Health System
Colorado Springs voters overwhelmingly approve lease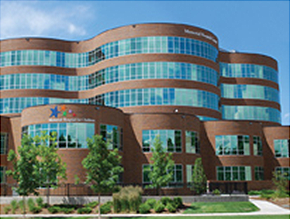 Colorado Springs voters agreed Tuesday to lease Memorial to University of Colorado Health, a decision that brings approximately $1.8 billion to the city over time and promises to expand on a proud, century-long legacy of delivering health care to the Pikes Peak region.
The special election drew 41 percent voter turnout, with 83 percent of those voters favoring the new arrangement. The decision marks the first change in governance for Memorial since it was acquired by the city of Colorado Springs in 1943.
"We are honored, humbled and excited about the opportunity to welcome Memorial into our family of world-class health care organizations," said Rulon Stacey, president of University of Colorado Health. "For generations, Memorial has provided great care in this community. As part of UCHealth, that care will not only continue, but will expand. The passion and quality that define Memorial today will be supported by a broader family — one that is steeped in research, quality and a shared passion for community."
The growth of University of Colorado Health is becoming a model for independent hospitals and systems across the nation to follow. Today's changing health care environment makes survival difficult for independent hospitals, but an affiliation with a high-caliber system enables hospitals to improve both quality and efficiency.
"UCHealth is experiencing tremendous growth while keeping our patients as our number one priority," University of Colorado Health CEO Bruce Schroffel said. "We plan to grow with Memorial into a regional hub that reaches patients and improves health care throughout southern Colorado."
Although the city will retain ownership of Memorial's buildings, the organization's employees and operations will be transferred to UCHealth. Additionally, Memorial Hospital for Children will now be operated by Children's Hospital Colorado as part of the change.
"Every so often, a once-in-a-generation opportunity comes along for Colorado Springs," said Mayor Steve Bach. "By approving the Memorial Health System lease to University of Colorado Health, the voters have made a historic improvement to the city. The long-term financial future of Memorial is secure, there will be better health care provided, and we now have the opportunity for a branch of the CU School of Medicine right here in Colorado Springs. The voters should be commended for this watershed decision."
UCHealth formed earlier this year when Aurora-based University of Colorado Hospital and Fort Collins-based Poudre Valley Health System merged. Both are among the highest-ranked in the nation for quality, technology and employee satisfaction. The system recently entered into a management agreement with Ivinson Memorial Hospital in Laramie, Wyo.
With the addition of Memorial, UCHealth becomes the first Colorado-based health system to span the Front Range. Among the first benefits will be an integrated electronic medical record to be shared by all its patients from Colorado north into Wyoming. The health system is the first of its kind nationally to integrate the strengths of community-based care and academic medicine, a new approach to health care that may serve as a model for other communities.
UCHealth will begin operating Memorial on Oct. 1, and all MHS employees will become UCHealth employees. At that time UCHealth will become one of the largest employers in Colorado with almost 14,000 employees.