STORY
UCCS, nine other southern Colorado colleges to advance education
Regional economic development one of group's major goals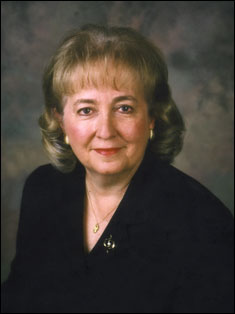 UCCS Chancellor Pamela Shockley-Zalaba
The University of Colorado at Colorado Springs is joining forces with nine other southern Colorado colleges to strengthen and expand the region's economy, improve overall quality of life, and shape the lives of citizens through education.
On June 2, UCCS Chancellor Pamela Shockley-Zalabak signed an agreement to create the Southern Colorado Education Collaboratory.
Other signatories included the leaders of Adams State College, Colorado State University-Pueblo, Fort Lewis College, Lamar Community College, Otero Junior College, Pikes Peak Community College, Pueblo Community College, Trinidad State Junior College, and Western State College.
"We recognize that southern Colorado faces great challenges in employment, education, income levels and overall quality of life," Shockley-Zalabak said. "We intend to work together to achieve a common purpose of building the future of this region."
According to a news release issued by the group, collaborators will strive to build a regional culture that encourages residents to pursue undergraduate and graduate degrees; enhance cooperation between two- and four-year schools to increase student transfer opportunities; establish a collective voice for higher education in the region; and improve K-12 partnerships, teacher training, work force training, research opportunities and financial support for higher education.