STORY
Transformation and Innovation Program: Strengthening CU technology collaboratively
Sharing governance, setting standards in focus as work continues into new year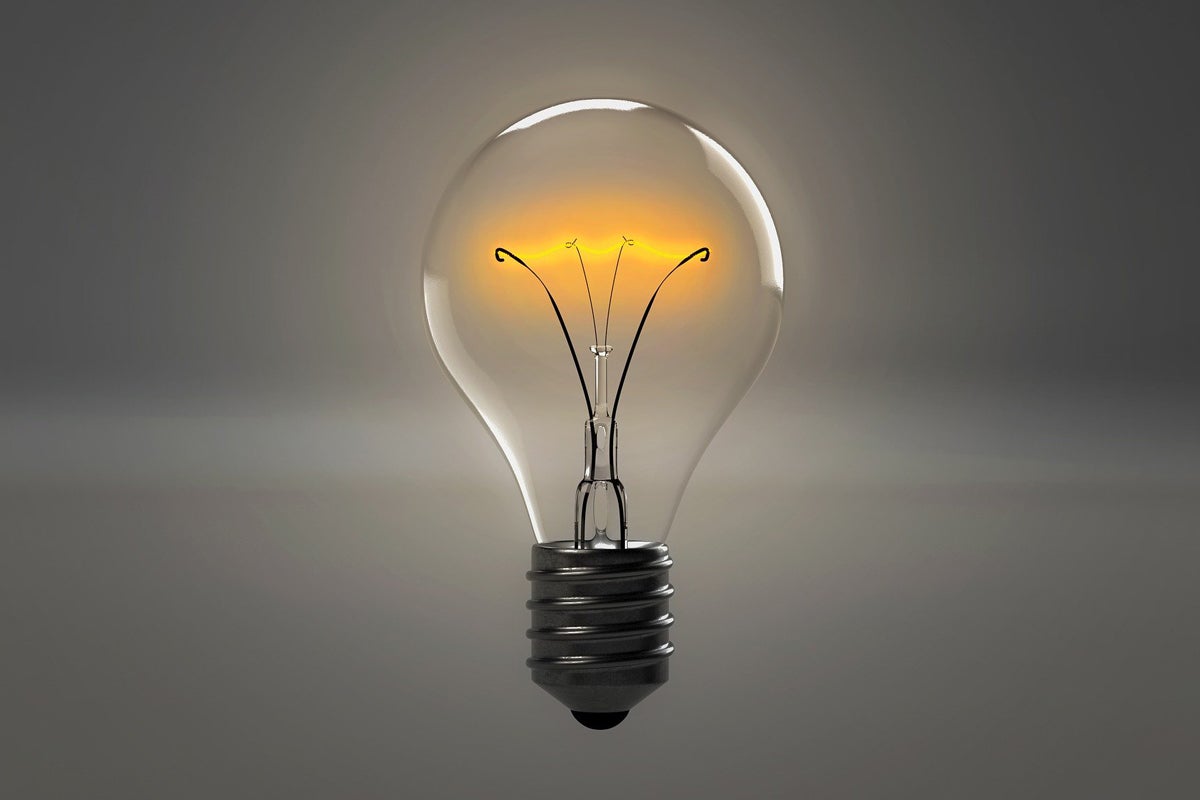 Stakeholders in CU's Transformation and Innovation Program (TIP), launched in 2019 as a key component of President Mark Kennedy's strategic planning process, are continuing to advance the mission as a challenging 2020 comes to an end.
The program, a collaboration of the four campuses and system administration, aims to better position the CU system to efficiently, effectively deliver technology services to students, faculty, researchers and staff.
Throughout the year, TIP has focused on key areas where CU will leverage technology to become operationally stronger and more efficient in the delivery of our mission. The project teams have made measured progress over the past six months while remaining cognizant of the demands on our campuses during the pandemic.
The primary focus of the efforts underway has been to clarify the scope of each project, define logical workstreams to organize the work, identify tasks and activities that will need to be completed, and define working structures such as project steering committees.
"There has been significant progress in defining and planning of the TIP projects over the past semester, and I want to thank everyone who has provided guidance and direction," said Harper Johnson, associate vice president of Transformation and Innovation. "We could not have continued to move forward without new technology leadership at CU Denver and the CU Anschutz Medical Campus jumping in quickly to provide clarity and direction. Their support along with the continued support from CU Boulder, UCCS, UIS and Advancement have been key."
Before the pandemic struck, higher education already was facing serious challenges such as lower enrollment, reduced state funding, concerns about tuition costs, and changing student expectations. The pandemic only magnified the need for change and a shift in mindset at CU. TIP will result in more efficient and innovative IT operations, thereby best positioning the institution for the future.
The program is home to eight active projects, which are centered on governance and strategic alignment for IT, financial considerations for IT such as funding and efficient procurement processes, and building on our technology capability. (See the full list of projects here.)
Here are highlights of recent accomplishments within some of those projects:
Enhance System IT Governance (Project 1.2)
The TIP Steering Committee has focused on developing the purpose statement for IT Governance, as well as identifying and agreeing to key governance committees that are needed to enhance our IT Governance model.
Key decisions have been made, including that the provosts will be added to the Executive IT Governance Board, and the IT Governance process will include subject-matter-focused committees for the following areas: Data Governance, Administrative Applications, Research IT and Services, Academic IT and Services, Enterprise Security and Compliance.
The committee approved the purpose statement: "CU IT Governance ensures IT supports the outcomes required by the University for the successful fulfillment of its mission. It ensures that appropriate decision-making activities are done in alignment with University strategic priorities and that we take advantage of the strengths of the four campuses and System Office in areas of shared benefit and shared risk. Toward this end, the scope of IT Governance includes:
Facilitating alignment of System and Campus IT strategies, in concert with System and Campus strategic priorities
Overseeing the portfolio of system-wide initiatives, including monitoring progress against business plans
Identifying areas of shared benefit and risk
Encouraging and facilitating knowledge and resource-sharing system-wide and between multiple campuses"
Establish Standards and Processes for IT Procurement (Project 2.2)
The 2.2 Steering Committee met Nov. 20 to review the scope and proposed activities of each workstream, gain an understanding of commitment to direction, and begin to discuss candidates for campus involvement. Committee members are in the process of providing feedback to the core project team.
The workstreams in this project are: IT Category Management, IT Master Service Agreements and Contracts, IT PCard Use, IT Spend Reporting. The activities and tasks for each workstream have been identified; the timeline is under discussion as campus input will be required. The pace of the project will be determined collaboratively.
Develop a CU-wide CRM Strategy and Support Student Success (Project 4.7_6.2)
The CU-wide constituent relationship management (CRM) project has partnered with Salesforce as our CRM platform. The future state technical strategy and architecture recommendation was completed with input from across CU in the form of three separate assessments to establish our current CRM maturity and technical capabilities. This recommendation includes information about the CRM governance model that will support our future state and phases to bridge from where we are today to where we need to be in the future. The recommendation is currently being socialized and discussed.
Meanwhile, work has kicked off with UCCS' recruiting and admissions (R&A) function with support from Attain, a Salesforce System Integrator (SI). As we hone in on requirements at UCCS, the project team looks forward to engaging with CU Boulder, CU Denver and CU Anschutz, and the Office of Online Education (ODE) in early 2021 in order to have the full picture of R&A.
A CRM Community website has been developed and will launch soon to foster communication and collaboration among those who leverage CRM tools currently, or simply want to know more about what our enterprise view of CRM can help to enable in the future.
More information about what's happening with the other projects in the TIP portfolio can be found on the TIP website here.
Looking forward to 2021, TIP leadership knows that the work ahead will be hard and challenge CU to stretch and define new ways to leverage technology in our operations. The program team sees this an opportunity that we need to embrace for the greater good of fulfilling CU's long-term mission. As each project has progressed through various stages of planning during the past six months, it's been exciting and rewarding to see collaboration and learning occur in the cross-CU communities that are forming.