STORY
Saliman talks priorities with Faculty Council
President emphasizing value of higher education, affordability of CU degrees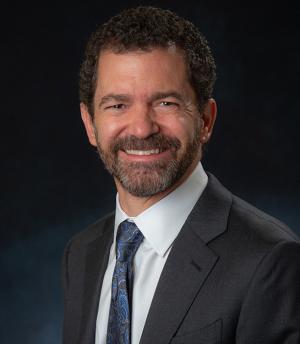 CU President Todd Saliman last week highlighted his priorities for the year with the Faculty Council during the governance group's Aug. 26 meeting, held remotely.
Saliman introduced his agenda, including the development of a new campaign aimed at raising awareness of the value of higher education, not just in terms of degrees but in intangibles.
He also wants to promote the affordability of a CU degree.
"The cost of getting an undergraduate degree from all of our campuses, for every income group, has declined over the last five years, when adjusted for inflation," Saliman said. "The perception that cost is spiraling out of control is just wrong. It's going to take some work to figure out how to convince people of that reality. That's one of my top priorities."
Saliman also updated the council on two system initiatives.
The Transformation and Innovation Program recently was reoriented to be a more collaborative process with the campuses, garnering positive reaction, he said.
Work on CU Online continues as well, Saliman said, with the system Office of Digital Education working to understand what the campuses want and need for their online efforts.
"The only reason we exist at CU system is to make the campuses successful," he said. "So we're reopening that conversation with the chancellors."
David Moon of UCCS and other council members thanked Saliman for being frank and transparent in his remarks to the governance group, previously in his role as system CFO and currently as president.
"Having an open conversation, even about difficult things, is important," said Faculty Council Chair Mary Coussons-Read of UCCS. "That's the way we're going to move forward."