STORY
Successful Mini-STEM School returns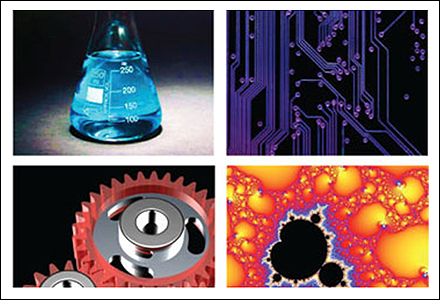 The popular Mini-STEM School at the University of Colorado Denver returns this spring with the addition of free evening lectures in arts and architecture.
The innovative Mini STEM School and the new Mini-School for Arts & Architecture will be held on the Auraria Campus starting Jan. 28 and continuing through March 20. Both series are free, open to the public and include free parking. Participants are required to register in advance, and anyone who attends at least six of the eight lectures will earn a Certificate of Participation. The two-hour sessions begin at 7 p.m. and will include a question-and-answer session.
The CU Denver Graduate School models the Mini-STEM -- courses in science, technology, engineering and mathematics -- after the CU School of Medicine's highly successful CU Mini Med School.
While the topics can be technical, the lectures will be enjoyable and understandable to every interested layperson. Faculty members break away from conventional textbook knowledge and present their lectures in such a way as to spark interest in others.
In the new Mini-School for Arts & Architecture, the diverse lecture topics range from "The Beauty of Silence" and "The Sound of Music" to "The Magic of Architecture" and "Advancing Community Identity Through Historic Preservation."
In the Mini-STEM School, lecture topics cover everything from "Not in Our Genes -- A Different Kind of Inheritance" and "Bioinformatics -- Crunching Numbers to Understand Life" to "The Role of Smart Materials for Biomedical Applications" and "Mining the Mesmerizing Miraculous Mysteries of Mathematics ... for Art!"