STORY
Study: Redheads more likely to fear dental pain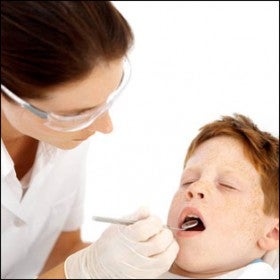 Redheaded patients have a genetic variation associated with a fear of dental pain and care, and many may avoid receiving care due to accompanying anxiety, according to recent study co-authored by an assistant professor of psychology at the University of Colorado Denver.
The Journal of the American Dental Association published the findings of the study by UC Denver assistant psychology professor Abbie Beacham and five co-investigators in its July 1 issue.
According to the study, funded by the National Institutes of Health (NIH), people with naturally red hair are resistant to subcutaneous local anesthetics and may experience increased anxiety when it comes to dental care. To test their hypothesis, Beacham and the other researchers studied blood samples of 144 study participants, some with red hair and others with different hair colors.
Individuals whose blood displayed variants in the gene that causes red hair—the melanocortin-1 receptor (MC1R) gene—reported significantly more anxiety and fear of pain related to dental care than participants with no MC1R gene variants.
The redheads were more than twice as likely to avoid dental care, even after the authors controlled for gender and general anxiety traits, according to the study.
The researchers recommended that dentists evaluate all patients, but especially redheads, and work to manage any anxiety related to dental care.