STORY
Students energize campuses for fall move-in days
CU Boulder, UCCS and CU Denver communities bring helping hands
Students at three of the University of Colorado campuses last week helped energize their communities as residence halls opened their doors for move-in days.
Students arriving for the fall semester with family and friends lending a hand also were met by members of their campus communities volunteering to help. President Todd Saliman visited the three campuses – CU Boulder, UCCS and CU Denver – during the week to meet and greet new students. Chancellors Phil DiStefano (CU Boulder), Michelle Marks (CU Denver) and Venkat Reddy (UCCS) also took part in the welcoming on their campuses.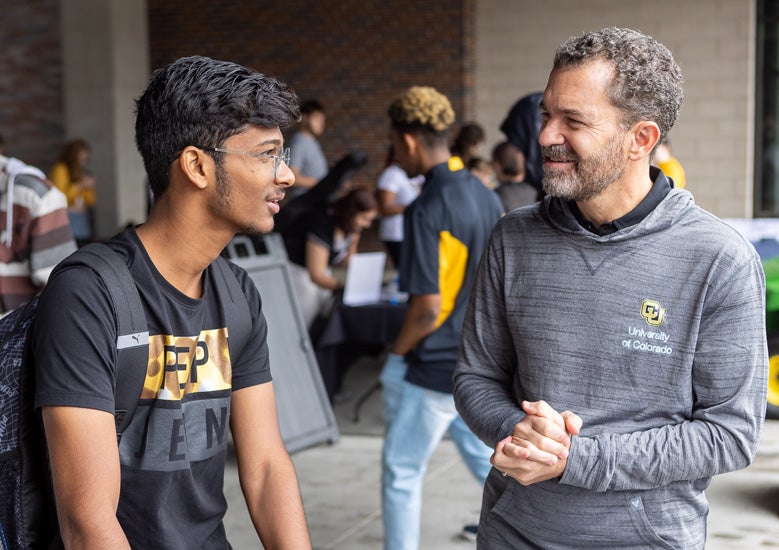 Click here for more on fall move-in at CU Denver.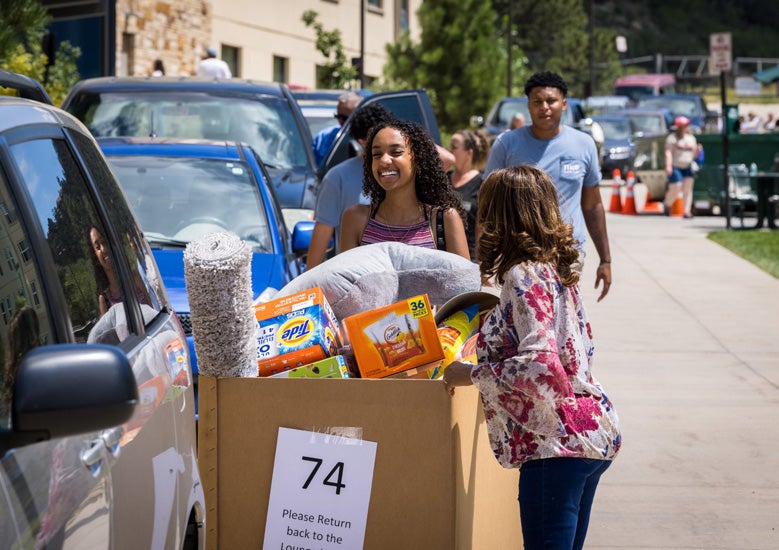 Click here for more from UCCS.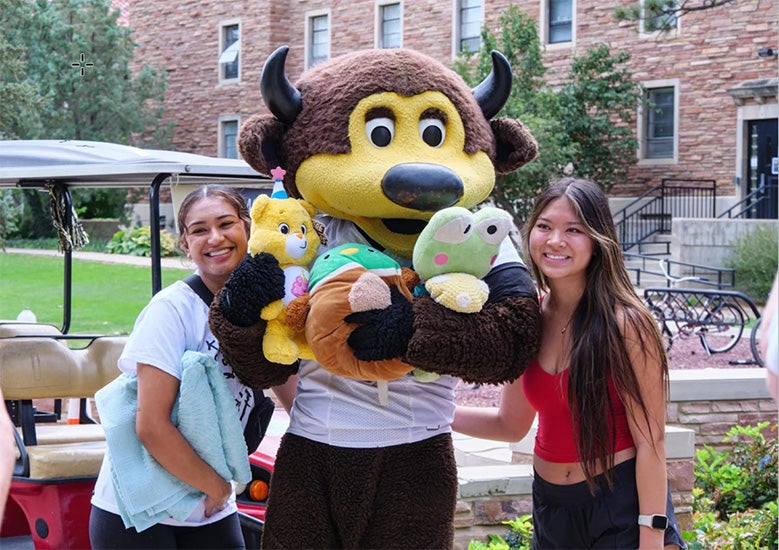 Click here for scenes from CU Boulder's fall move-in.