STORY
State launches first employee engagement survey
CU and other higher ed institutions asked to take part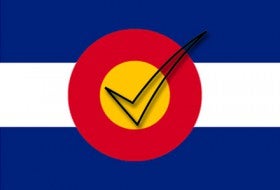 University of Colorado faculty and staff are being asked to take part in the first employee engagement survey of the nearly 100,000 people who work for the state of Colorado.
The survey, led by Gov. John Hickenlooper and the state's Department of Personnel & Administration (DPA), launched Tuesday and will be available online until Sept. 16.  The governor invites all employees — faculty, exempt professional and classified staff — to take the survey.  It does not supplant any other engagement survey any of our campuses may offer: Such surveys are designed to ask questions and opinions specific to a campus, whereas the statewide survey aims to obtain opinions about work in Colorado.
To take the survey, click here and use the logon password "soco." It can be completed in less than 15 minutes.
For employees without Web access, paper surveys in English and Spanish are available from human resources office on your campus or at system administration.
"Such a survey has never been done here on a statewide level before," wrote Kathy Nesbitt, executive director of the DPA, in a message to human resources leadership across Colorado. "We're giving employees the chance to tell us about their work environment, letting us know what's working well in state government and what isn't. It's a collaboration with the workforce to offer innovative ideas on improvements for Colorado."
Responses will be anonymous. DPA will provide a set of University of Colorado and campus-specific reports on survey results. Those outcomes will be reported, when available, in CU Connections.
"Our intent is to give directors, managers and supervisors direction," Nesbitt wrote. "By late October, based on your feedback our hope is that your manager will develop action plans based on survey results."
The state partnered with OrgVitality, a third-party vendor, to host the website and gather responses. The state only receives data in aggregate.