STORY
Staff Inclusive Excellence Committee aims to inspire action
New CU Denver l Anschutz group looks to promote mentorship, education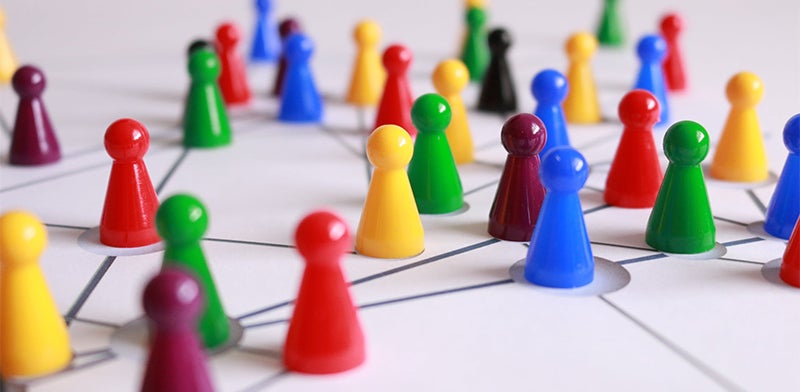 Developing future leaders who reflect the communities they serve is the goal of the newly created University of Colorado Denver|Anschutz Staff Inclusive Excellence Committee (SIEC).
The group, an ad hoc committee of the campuses' Staff Council, wants to educate staff about experiences that deny access, dehumanize, isolate and create violence for those not in the social majority. It also hopes to stop the seeming tokenization of social minorities, especially when it comes to appointments on boards, task forces or other university groups.
The committee "is passionate about changing the campus culture and figuring out how to create language that goes past what we see and what we know, and instead put a voice to experiences and connect that with action," said Karissa Stolen, co-chair of the committee.
Stolen originally brought a proposal to Staff Council for a staff member-focused LGBTQ+ committee after she realized the campuses did not have an organization like the one she sought. The idea for the committee was broadened with suggestions from Peter Crosier-Cajina, who wanted race and ethnicity to be part of the discussion.
Crosier-Cajina, also a co-chair of SIEC, said that "as a person of color who identifies as a gay male, I (have sometimes) felt that others were trying to speak for me or trying to tell me what is best for my life without getting my input."
A person's skills and abilities should be deciding factors in promotion, Crosier-Cajina said, not tokenism.
"We want to create a space that allows a person to share their story and not feel as if they have to speak for a generation," said Crosier-Cajina, a community care coordinator at Sheridan Health Services. "We talked about how to go beyond just recognizing differences to breaking through this system so persons who identify as social minorities can build upon their skills to get the position they are capable of."
The committee's initial goals include a mentorship program, educational symposiums and networking opportunities to help staff with professional development.
"There are a lot of individual committees on the campuses that people aren't aware of," said Stolen, a business services coordinator in the Office of Equity. "I think a big piece of this is to tap into those resources and people and build partnerships." SIEC already is partnered with the CU Anschutz Inclusivity Alliance, which helps to promote diversity on the medical campus.
About 40 people have joined the committee, which has hosted two meetings and will hold another in October. Over the next few months, members will be divided into subcommittees that will develop action plans.
Participation in the committee is open to anyone with a university affiliation. Everyone has experiences based on their identities, Stolen said. Even though experiences may differ, people still can empathize with one another.
"There are certain privileges that I have, and I will never be able to experience what Peter has experienced in certain ways," Stolen said. "But I don't think I necessarily have to have a tie into everyone's experiences to want to advocate and make a change.
"We want to learn how to amplify our voice and share our truths and begin building empathy about what needs to change, both in personal spheres and at the university."
For more information about SIEC, contact Crosier-Cajina, PETER.CAJINA@UCDENVER.EDU, or Stolen, KARISSA.STOLEN@UCDENVER.EDU