STORY
Spring breaking for the greater good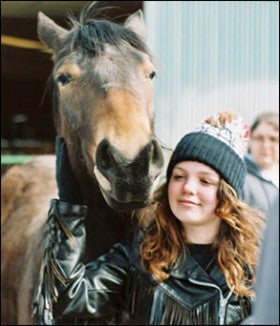 Several University of Colorado Denver students turned their spring break into a time of caring and sharing. As part of the second annual Alternative Spring Break, 21 undergraduate students and four university officials spent the week volunteering at charitable organizations in Wyoming and New Mexico. The Office of Student Life and Experiential Learning Centers sponsored the expeditions.
"The goal of UC Denver's ASB program is to provide students with a sustained service-learning opportunity in locations unfamiliar and challenging," said Eric Pianowski, service-learning coordinator at the Experiential Learning Center.
University student, staff and faculty representatives headed to:
Joy Junction to work on issues related to poverty and homelessness. Located in Albuquerque, Joy Junction is the state's largest homeless shelter serving as many as 350 people a day. Some 14 UC Denver volunteers gave 448 hours of service while at the shelter and also donated 240 hours to learning more about poverty and homelessness.
The Kindness Ranch Expedition sits on 1,000 acres of wilderness in rural Wyoming. The Ranch is an American sanctuary for research animals and specializes in the ethical treatment and rehabilitation of more than 60 dogs, cats, pigs, horses and sheep. Some Eleven UC Denver volunteers contributed about 350 hours of service while at the ranch. The volunteers also devoted 180 hours to learning about Kindness Ranch and the ethical treatment of animals.
Besides Pianowski, university officials included Vivian George, professor in the College of Arts and Media; Joe Halter, internship adviser at the Experiential Learning Center; and Thom Sheridan, assistant director of student life in the Office of Student Life.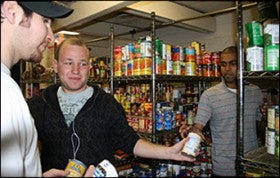 "We integrated ourselves with the staff and residents while serving breakfast, lunch and dinner, working in the kitchen, assisting their thrift store staff and going into the Albuquerque community to serve meals with their Lifeline of Hope (a truck that carries food to the homeless community who can't get to Joy Junction)," said Halter, who volunteered at Joy Junction.
Said Pianowski, who attended the Kindness Ranch expedition, "I'm really proud of the students for remaining patient and flexible during their work and stay at the ranch. They took on all the gritty ranch chores with gusto, knowing that as soon as they finished their chores they could get back to being with the animals."
The cost per trip attendee was only $100 so that all students could have the chance to experience an Alternative Spring Break. To raise more money the students held fundraising events and earned $1,500 for the trips. The largest of these events was a Get Funny/Raise Money night of comedy featuring five local performers and Joy Junction participant Leo Nemanov acting as emcee. Funding also was provided by Super Bakery Inc., the Tattered Cover Bookstore, the Office of Student Life and the UC Denver Alternative Spring Break Student Group.
Pianowski says the second annual event is only the beginning. "To date, each trip has been a success with students and staff members taking measure to assure the Alternative Spring Break program continues and expands indefinitely into the future."