STORY
Southern Colorado Economic Forum to explore health care changes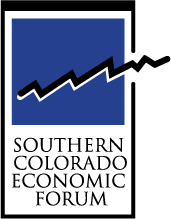 The 16th annual Southern Colorado Economic Forum will focus on the changes that will occur as a result of the vote by citizens of Colorado Springs voted to lease Memorial Health System to University of Colorado Health.
The forum will be from 7:30 a.m. to 11:30 a.m. Sept. 28 at the Antlers Hilton in downtown Colorado Springs. Registration begins at 7 a.m.
A panel discussion titled "The Changing Health Care Environment: Leveraging Economic Opportunities for the Pikes Peak Region" will feature leaders in the local and state health care industry. Moderated by Deborah Chandler, executive vice president and CEO, Colorado Springs Health Partners, the panel includes:
Patty Fontneau, executive vice president and CEO, Colorado Health Benefit Exchange
U.S. Army Col. John M. McGrath, MEDDAC Commander, Evans Army Community Hospital
Margaret Sabin, president and CEO, Penrose-St. Francis Health Services
Rulon F. Stacey, president, University of Colorado Health
Charlie Sweet, executive director, Strategic Planning and Initiatives, UCCS
"The change in operations at Memorial Hospital has the potential to transform the economy of southern Colorado," Tom Zwirlein, forum director and professor, College of Business. "We want to delve into how that change can benefit other sectors of the economy and the region in general."
In addition to the panel, the regional, national, and international outlook will give attendees a glimpse into economic conditions in the U.S. and the Pikes Peak Region during the next 12 to 15 months.
"The Southern Colorado Economic Forum continues provides practical data and perspective to our community and has been doing so for the past 16 years," said Venkat Reddy, dean, College of Business.  "This year's panel on health care is very timely with the anticipated positive changes at Memorial hospital and the formation of the branch medical campus."
For details on the schedule, the speakers, and to register, visit www.southerncoloradoeconomicforum.com.