STORY
Social Security among topics at Preparing to Retire seminars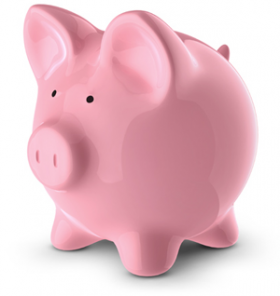 Ask Erik Jensen about the future of Social Security, and he'll refer you to a powerful group of people, 75 million strong, who are ensuring the program's viability.
The baby boomer generation — born 1946 -1964 — is increasingly moving toward retirement. Its members have the backing of AARP, one of the country's largest lobbying groups. And they're relying on Social Security to see them through their golden years.
"I think this is a piece of everyone's future," says Jensen, district manager of Colorado and Wyoming for VALIC Financial Advisors Inc. "There are some folks at CU that might not have Social Security, but their spouse might. Or (they have Social Security from working) years of summer jobs."
When Jensen gives his presentation, "Social Security and Your Retirement," as part of the university's "Preparing to Retire" seminars, he hopes to see several Gen Xers, Yers and Millennials among the crowd. Even if the program does someday fade into oblivion, Jensen says it's crucial for even today's youngest workers to think about how Social Security might play into their financial portfolios.
"Social Security and Your Retirement" is steeped in the notion that you must understand your finances today to decide where you want them to be tomorrow. Jensen's talk also uncovers several Social Security strategies, potential setbacks and interesting facts.
Some examples:
Strategy
Want to take full advantage of your Social Security benefit upon retirement? Wait to begin withdrawing funds; each year after your full retirement age (FRA) that you abstain from claiming Social Security up to age 70, you'll receive an 8 percent increase in benefits. You don't have to be retired to claim benefits.
Potential setback
If you retire and have a pension fund that did not withhold Social Security taxes, such as the Public Employees' Retirement Association (PERA), and receive Social Security, you may receive a reduced Social Security benefit. Learn more.
Interesting fact
If you were married for 10 years or more to someone with a Social Security benefit, and the marriage ended, you may be able to claim half of your ex's benefit without his/her knowledge.
Learn about Social Security and much more at "Preparing to Retire," seminars, sessions and fairs organized by Employee Services and set for Nov. 18, 19, 21 and 22 on each CU campus.
See the event calendar to find Jensen's seminar and more.