STORY
Show by CU-Boulder's Walker promotes inclusion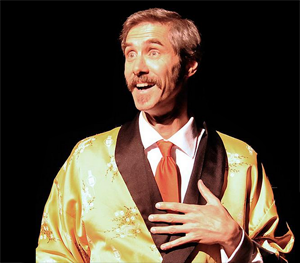 "Normal Heights," an original, one-and-a-half-man theatrical interrogation of sexuality and inclusion penned by CU-Boulder writing instructor Jim Walker, was voted "Best International Act" of the Brighton (UK) Fringe Festival during its UK tour this May.
The piece now returns to CU-Boulder and Longmont for two shows in support of inclusion and enhanced dialogue around sexuality and the costs of silence.
A longtime performer and diversity educator, Walker was inspired to create the piece after inheriting the journals of his uncle, Edward Walker, a gay man forcibly outed in 1950s San Diego.
Walker collaborated with Denver Center for the Performing Arts Composer Gary Grundei and award-winning theater artist Meridith Grundei to create the original musical, which explores the impacts of cultural discourses (and silences) around sex, sexuality and masculinity on young men's maturation.
The show times:
Thursday, Oct. 30, 11 a.m.-12:15 p.m. at Old Main Theatre, CU-Boulder
FREE and open to the public. Sponsored by the Program for Writing and Rhetoric and the GLBTQ Resource Center at CU. This show will be followed by an open-forum discussion around sexuality and inclusion.
Saturday, Nov. 8, 7 p.m. at Still Cellars, 1115 Colorado Ave., Longmont
BENEFIT EVENT for Out Boulder! Ticket info: StillCellars.com/Event/Normal-Heights/