STORY
See Skillsoft's new look with virtual tours, guided walk-through
Upgraded platform to launch June 15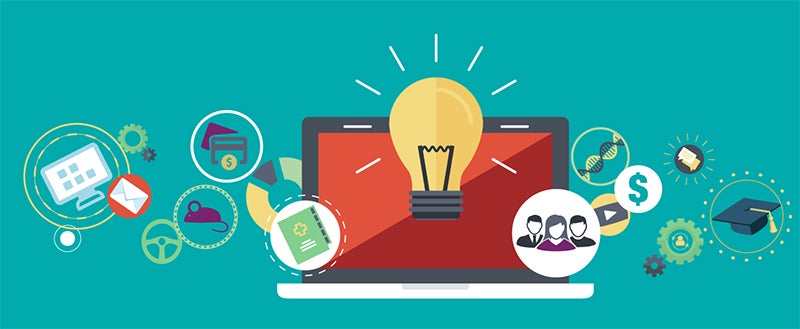 Skillsoft is getting a new look on June 15. The upgraded platform comes with a modernized interface that enhances the user experience and expands access to all University of Colorado students.
Staff and faculty can view the changes first-hand
View the updated Skillsoft resources in the form of a video walk-through and an interactive, five-step virtual tour.
To access the tour, users will need to select the page for faculty or staff. They can then begin the tour at Skillsoft's Homepage and continue scrolling down to view examples of five Skillsoft areas that are changing with the upgrade.
Professional development resources available to CU faculty, staff and students
CU employees can tackle personal, professional and compliance goals anytime with online courses, online books, job aids and videos.
CU Custom Courses: Users can take university-specific courses requisite for university-related topics and compliance.
Skillsoft Courses: Learn a broad range of topics.
Instructor Led Training (ILT) : Register for Instructor Led Training (ILT) courses offered by CU departments.
Skillsoft Books: With over 25,000 titles in topics from business to technical and engineering content, options are plentiful.
Job Aids: With Job Aids, users can continue learning even after finishing a course. These documents, such as guidelines, checklists and step-by-step procedures, complement content presented in Skillsoft courses.
Videos: Brush up on skills or better understand a topic.
Discover what is changing
All of Skillsoft's resources will be hosted in an entirely new layout with exciting updates.
The Course Catalog is now called the Library. In the Library, users can find CU Custom courses, Skillsoft courses, books, videos, job aids and more.
A Recently Viewed feature is now available.
My Progress is now called Learning Transcripts. Users can view completed or assigned courses, as well as view and print course completion certificates.
ITPro delivers unabridged content with thousands of IT and technology books and documents.
BusPro is now called BusinessPro. It provides access to a variety of business topics.
Office Essentials is now called Digital Skills. This collection of full-text online books provides valuable instructions ad quick answers to questions on a wide range of devices, office applications and graphical programs.
For more details, visit the Skillsoft Upgrade pages.