STORY
Saliman announces two key hires in system administration leadership
Diaz Bonacquisti, Marturano have deep experience in higher education
CU President Todd Saliman has named a pair of Coloradans to serve in key leadership positions on his executive staff in system administration.
Saliman named Judi Diaz Bonacquisti, Ed.D., senior diversity officer, and Chad Marturano as vice president and chief financial officer for the CU system. Both were born and raised in Colorado and have deep experience in higher education.
"Having Judi and Chad in these key positions is critical as we support our campuses, their students, faculty and staffs," Saliman said. "They will also allow us to make progress on some of our key strategic imperatives."
Diaz Bonacquisti has more than two decades' experience in public and private colleges and universities and a track record for advancing equity in education, particularly for students of color, first-generation students, and those from low-income families. She will begin her work at CU on Oct. 1.
In her role as senior diversity officer, Diaz Bonacquisti will collaborate with CU campus colleagues to support initiatives that advance the diversity pillar of CU's systemwide strategic plan, as well as campus strategic plans. She will advise the president and other leadership on issues of diversity, equity and inclusion and will work to help CU system administration to diversify its workforce and support a culture of belonging. She will report to Saliman and serve on his executive team.
"Judi is a leader who has made a substantial difference in every organization she has been part of," Saliman said.
The CU Board of Regents, in its Principles of Ethical Behavior, Guiding Principles and Non-Discrimination policy, defines diversity broadly to include: race, national origin, pregnancy status, age, disability, religious affiliation, sexual orientation, gender identity, gender expression, veteran status, political affiliation and philosophy, geography and culture.
Diaz Bonacquisti now serves as executive director of the Latinas First Foundation, which focuses on the cultural and historical contributions of Latinas to Colorado. The organization also provides scholarships, mentorships and networking opportunities to help foster a new generation of professional Latinas. She previously served as associate vice president for enrollment services at Regis University. Before that, she was vice president for enrollment administration and student success at Community College of Denver. She also served as associate vice president for enrollment services at Metropolitan State University of Denver, as well as director of the Minority Engineering Program at the Colorado School of Mines.
"I'm excited to join the CU team to help advance a priority that the university's leadership has stated clearly and consistently is one of the most important challenges and opportunities facing the University of Colorado," Diaz Bonacquisti said. "I look forward to working with President Saliman, the Board of Regents and my campus colleagues to further student success and a diverse, inclusive workforce.
"CU is at a critical moment in its history and I am keenly aware of the challenge of embedding diversity and inclusion into all aspects of the university's work and culture."
She earned two degrees from CU, a doctor of education from CU Denver and a master's in business administration from CU Colorado Springs. She earned a bachelor's degree in civil engineering from Colorado State University.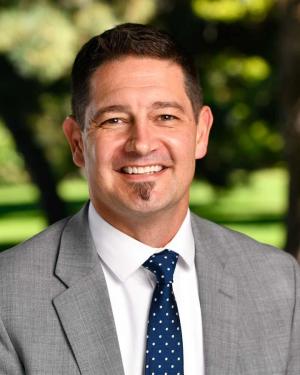 Marturano, who has worked at CU for more than eight years, has served as senior associate vice president for business operations and acting chief financial officer since July 2021. He has held progressively more responsible financial positions since joining the university in 2014, including senior associate vice president for business operations and deputy CFO, and assistant vice president for budget and finance.
"Chad has a strong understanding and a great depth of knowledge about CU's budget and finances," Saliman said. "He also has significant experience and expertise at several levels of financing public education in Colorado that has prepared him extremely well for this role.
"I'm grateful for his leadership and advocacy, not just on behalf of CU, but for all of Colorado higher education."
Marturano's duties will include providing budget and financial advice to Saliman and the Board of Regents, collaborating with campus CFOs and their teams, managing the team in the Budget and Finance division in CU's system administration, and serving as administrative lead on the CU Board of Regents' Finance Committee. The position is a member of the president's executive team.
Before his work at CU, Marturano served as director of legislative affairs at the Colorado Department of Higher Education. Before that, he was principal consultant in the Colorado Department of Education's Public School Finance Unit. He also served as a senior management and budget analyst in the Office of State Planning and Budgeting in the administration of former Gov. Bill Ritter.
"I'm honored and humbled to be selected for this position and I am looking forward to continuing my work with university leadership and my campus colleagues to ensure that CU remains fiscally strong," Marturano said. "Our work plays an important role in supporting academic success and research excellence at CU."
Marturano earned a bachelor's degree in economics from Colorado State University and a master's degree in political science from the University of Colorado Denver.