STORY
RTD to host Northwest Area Mobility Study public meetings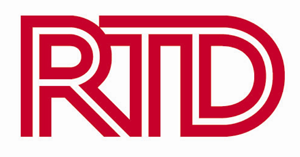 The Regional Transportation District (RTD) is holding three public meetings to seek input and provide an update on the progress of the Northwest Area Mobility Study.
The study, conducted by a consultant team led by HNTB, began in spring 2013 with the goal of helping RTD and stakeholders in the northwest area agree on a specific set of transit alternatives to bring commuter rail and/or other transit improvements to northwest communities sooner than current projections for when RTD can complete the Northwest Rail Line to Longmont.
Representatives from RTD and local governments will be available for comment. Each meeting will cover the same information.
WESTMINSTER
Wednesday, Jan. 15
5:30 – 7:30 p.m.
Westminster City Park Rec Center, 10455 Sheridan Blvd.
BOULDER
Thursday, Jan. 16
5:30 – 7:30 p.m.
Rembrandt Yard, 1301 Spruce St.
LONGMONT
Monday, Jan. 27
5:30 – 7:30 p.m.
Longmont Civic Center, 350 Kimbark St.
Click here for more information.