STORY
Regents voice support for DACA students, workers
Board statement calls for Congress to take action
Underscoring an earlier statement by University of Colorado leadership, the CU Board of Regents on Sept. 7 urged Congress to take action to allow DACA (Deferred Action for Childhood Arrivals) students and employees to continue to study and work beyond March.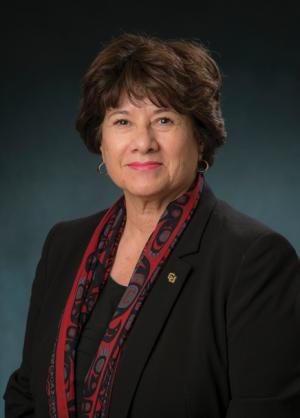 The board's statement, as read by Immediate Past Chair Irene Griego during the meeting at the CU Anschutz Medical Campus:
"The University of Colorado Board of Regents calls upon the United States Congress to take timely and effective legislative action to ensure that University of Colorado students and employees, who have lived peacefully and productively in our communities, completed their high school studies in the United States, and enriched and contributed to our communities through their participation in the DACA program, are permitted to continue and complete their studies, participate in our workforces, and contribute to society; and to reform the immigration laws of the United States in a manner that honors the rule of law and provides legal pathways to work, education, residency and citizenship."
Griego said she attended the Sept. 5 student walk-out and rally at the Auraria Campus, where protesters decried the day's announcement by U.S. Attorney General Jeff Sessions on rescinding the DACA program through a phased approach by March 2018.
"Students of the past, present and future showed up," said Griego, who noted seeing CU Denver and UCCS students welcoming high school students. "They came in orderly, respectful fashion, and were very well-organized. They came with heart – that was our future."
Griego, who spoke of her experience working in public schools as a teacher and administrator, said she was proud of the students who attended and proud of the public school system.
"It gives me hope that as elders – that's us – we can support the dream," Griego said. "Watching that dream come alive can be the greatest gift we ever receive."
During his report to the board, CU President Bruce Benson said university leaders had spent much of the week in communication regarding the DACA situation.
"I think it's important that everyone knows their (students') concerns are what we're paying attention to," Benson said.
Faculty Council Chair Ravinder Singh, during his report to the board, said DACA students "have my support and heart." Griego thanked Faculty Council for the support it has shown to DACA students.